The Importance of
Google Business for Organic Business Growth
Google Business's Importance for Organic Business Growth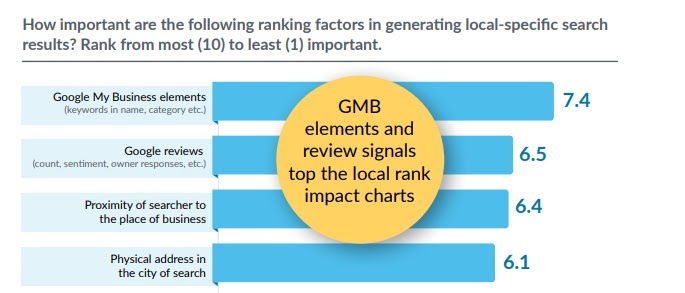 The once-useful process of looking for a business in the yellow pages has long since passed us by. As a result, it's critical that your business is easily discoverable. By adding your company to Google Places, you may instantly improve your business's "search engine friendliness." The combination of the three will boost your visibility and ranks, and all of this will need a minimum commitment of your time and energy.
Are You Prepared To Expand Your Business? Create a Google My Business listing.
Regardless of the size, every business should have a Google listing. All of these listings are easy and helpful, and they are absolutely free. To get started, go to Google My Firm and establish a profile for your company. The concept is basic. Each of the components of your company's Google profile is described in detail in the following sections
Basic Information For Your Google Profile
Business Name: This name represents your business's online reputation.
Address: You can use your storefront's address or if you operate your business from home, a post office box number.
Phone Number: This should be your customer service phone number. Ideally, you should have a dedicated phone number for business calls only.
Website: Google optimizes search results based on information from your homepage, so be sure to utilize an exact URL for your website.
Email Address: Your current and potential customers will be unable to contact you if they are unaware of how to do so. Utilize the email address that was created expressly for your business.
Along with the aforementioned fundamental parts of your Google profile, there are other areas that can be completed to maximize the effectiveness of your GMB listing.
Following that, we'll discuss the four components that can make or break your profile. These parts are frequently disregarded. They are well worth the additional time investment of a few minutes to complete.
Categories: Selecting the appropriate categories is critical. Google will recommend categories for you, but you should feel free to create your own if the one suggested by Google is not a good fit. Your category is how Google's search algorithm determines whether or not to display your business in a search.
Operation Hours: Maintain a consistent timetable for your business's hours of operation. Even if you do not have a physical storefront, having fixed hours of operation helps your clients determine when to contact you.
Payment Options: If you take credit cards and other online payment methods, this is the section where you should list them.
Photos/Videos: Your profile will stand out with photos and videos. By using this visual appeal, you can increase your customer base.
Reviews: Three distinct sources provide reviews. They are gathered from users of Google Maps, third-party companies, and the web. Maintain an eye on your reviews to ensure they portray a favorable image of your firm.
If all of this sounds exceedingly straightforward, it is. Apart from being straightforward, listing your business with Google My Business will boost your ranks and visibility. All that is required is some time and effort. This is an excellent illustration of how Google can be utilized to your advantage.