Optimizing Your
Google My Business Profile
Optimizing Your Google My Business Profile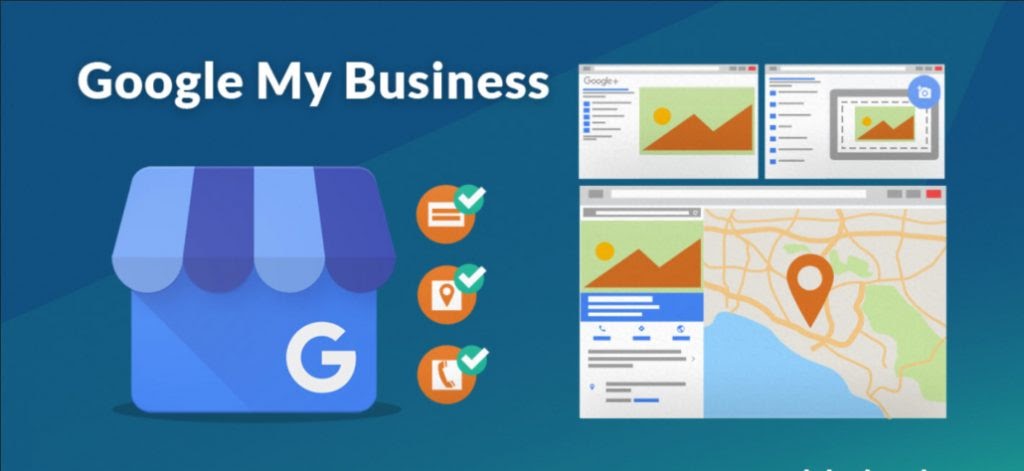 Verifying Your GMB Listing
Verifying your Google My Business account is crucial for optimization.
This is accomplished by Postcard, which takes less than a week. Verifying your firm's details and validity demonstrates to Google that you are the owner of and capable of managing the business you claim.
This verification process is critical for the listing's performance and visibility, and it's critical to note that Google will not display any information about your business until it has been confirmed.
Unverified listings prevent you from accessing company evaluations, analytical data/insights, and other back-end features.
The GMB listing is typically verified within five business days. Once verified, Google will give you a postcard with the verification code for your listing, at which point your business will be officially active.
Publishing Your Google My Business Listing
To help entrepreneurs make the most of their Google My Business listing at their location, Google provides all necessary resources for listing details. The following are some straightforward yet critical ways to optimize your listing:
1. Completely Fill Out Your Listing's Data
Important tip: while performing a local search, the most relevant results appear first.
Therefore, if your business provides the most precise and full information possible, users will be able to get their search results almost immediately; therefore, avoid providing unclear or rather partial information about your organization.
It is critical that your listing conveys to millions of people what your business is about, what it does, where it's located, and how consumers may obtain the items and/or services your organization offers.
2. Include Keywords And Related Search Phrases
This strategy for enhancing your GMB listing is similar to what many Internet marketers use for their website's SEO (search engine optimization). Given that Google's search results are determined by a variety of factors, it's preferable to choose competitive keywords and search phrases that are closely relevant to your business's products/services.
Even if your business website is immediately linked to your Google My Business (GMB) page, including important keywords and search terms in your GMB listing is incredibly advantageous.
Utilize these keywords in your business description and whenever you share a local post with your target audience.
3. Ensure Accuracy And Correctness During Business Hours
This is also a critical aspect of optimizing your GMB listing, particularly when it comes to altering the hours of operation if your business's hours change. Thus, prospective clients will know when to send a message, contact, or visit your business site to make a purchase or receive services. This is especially beneficial in the current day when COVID-19 is still widely used, and consumers will appreciate knowing precisely when they need to purchase or seek professional assistance.
Note: Until your business's regular hours are established, additional hours will not appear.
4. Make Certain That You Include Photos of Your Company in the Listing
A properly optimized company listing is beneficial. This establishes an unmistakable image that you run a reliable, trustworthy, and legitimate organization.
When you include photographs, the following facts apply:
They contribute to the online performance of business listings and their visibility to users.
Businesses receive more than 42% of driving directions requests via Google Maps. Businesses with photographs receive 35% higher click-throughs than businesses without photographs.
5. Increase Customer Interaction By Managing And Responding To Customer Reviews
Whether it was a brief but unpleasant interaction with a product or service or just delighting in customer service excellence, consumer comments and evaluations can have a positive — or negative — effect on your organization.
When it comes to purchasing and after-sales service, clients are more satisfied knowing that they are respected as consumers. Positive evaluations can benefit potential clients who are searching for your business and can help enhance your business's exposure in search results.
This is why improving customer communication is vital in order to ascertain what more work has to be done to develop your firm. Encourage customers to provide comments by including a link to your business's review page.
6. Allow Customers to Contact You
Customers adore timely, responsive messages. However, even the slightest inconvenience to a customer can be vexing, and failure to reply to their inquiries or concerns can have a detrimental effect on your organization. Simply look for the message button on your GMB profile to read messages.
Tap "Customers," then "Messages." Enable "Turn on" to get notifications.
Customers will be able to contact businesses in this manner. It's simple and straightforward, and you can personalize automated responses to greet customers. Due to the intermittent nature of response times, the customization function aids in the responsiveness and visibility of the business.
Rapid response times aid in the optimization of GMB listings and visibility, thus keeping responses inside or under the 24-hour schedule.
However, it is self-evident that speedier is preferable. Customers don't want to wait for responses, and a quick response is frequently the deciding factor between a customer and a non-customer.
You can tell if a website has been given sufficient time and effort by the way it is built and responds to users. It's not only about aesthetics and ease of navigation; it's about adding local content as well.
The more material a website contains, the more clients will recognize a business's dedication. This is especially true if you're informing your customers about a new product or service.
The benefit of generating local content from your business is that it keeps readers informed and enthused. Additionally, the more diverse the material, the more effectively you optimize your GMB listing.
Begin by adding events, deals, products, and services directly to Google Maps and conducting a search using GMB posts. Certainly, your postings enable you to engage with your audience while also keeping your Google profile current.
And they may be sent from a phone, tablet, or computer on the go.
Entrepreneurs, on the other hand, can also influence Knowledge Panel breakout sessions by providing direct feedback about their operations and the people who run them.
To maximize the effectiveness of local postings:
Ascertain that each post is of a high standard. Ascertain that each and every post is pertinent. You may choose to keep your updates brief but understandable.
Additionally, keep in mind that your posts should be polite and non-offensive.
Posts with links and images are also wonderful, but the links should always be redirected to reputable sources. Verify that these reference sites do not redirect readers to scams, viruses, malware, or pornographic material.
Businesses that operate on regulated goods and services are permitted to publish content but are not permitted to publish content about the products themselves.
Typically, these industries include the following:
Medical and health devices
Financial services
Weapons
Fireworks
Services relating to gambling
Pharmaceuticals and psychoactive substances
Tobacco and alcohol
Because these posts may and will be indexed by Google, they must be kept PG.
8. Keep Communication Throughout COVID-19
Since March 2020, COVID-19 has had a significant impact on a variety of enterprises. Given the widespread fear generated by the current crisis, the imperative to overcome terrible conditions remains obscure.
If businesses operate differently than usual due to COVID-19 safety rules, limits, or demands, they can update their GMB profiles to present customers with the most accurate information.
New features make it easier to communicate with current and potential clients during a pandemic.
To further tailor store hours and local postings, you can:
Include attributes that promote health and safety
Mark store temporarily closed
Create a plan for delivery options.
9. Utilizing Google My Business's Special Attributes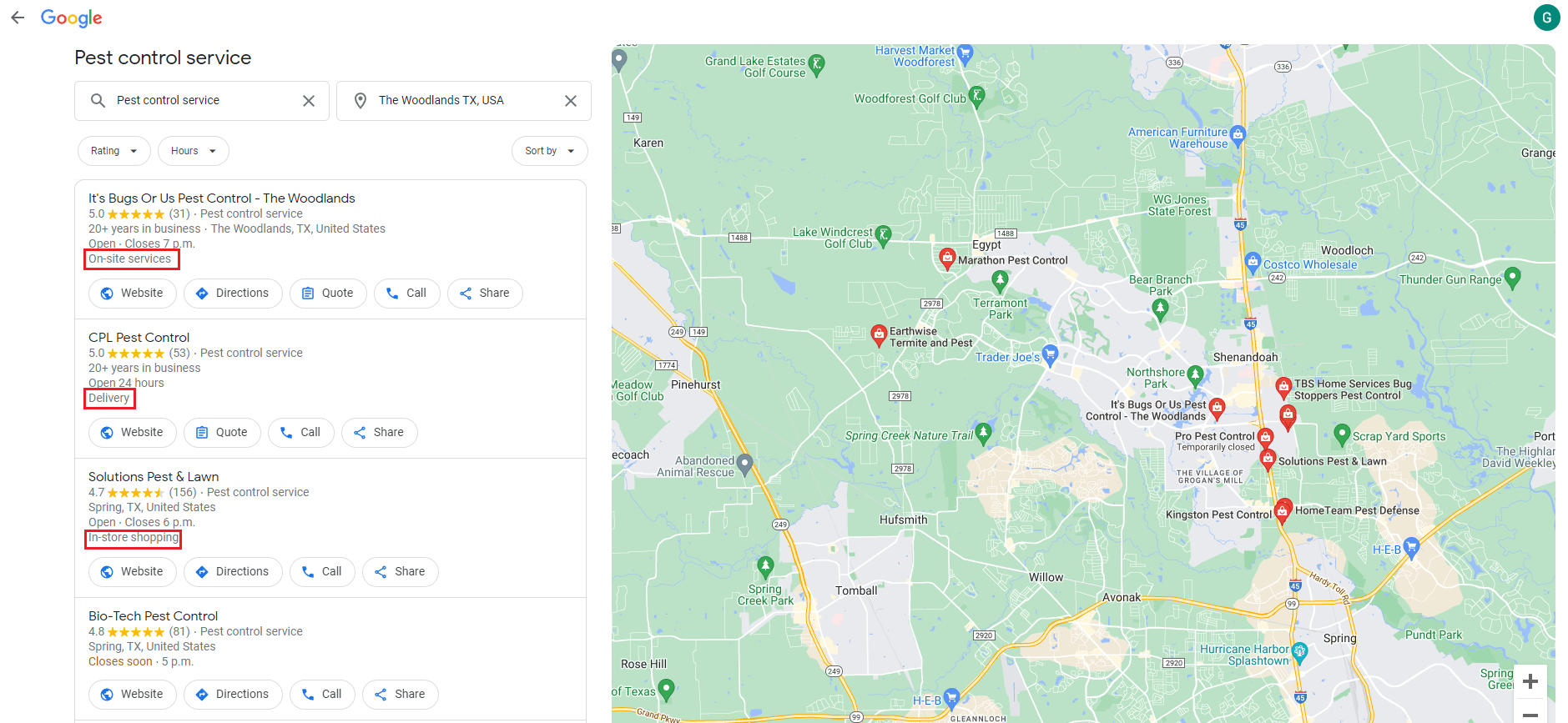 The new feature on Google My Business enables women-led and black-owned businesses to be recognized on their profile, which offers outdoor seating and other incentives.
Additional qualities may be available if the firm is in the healthcare industry, including:
Providing customers with online support.
Provide customers with a straightforward method for receiving, scheduling, and organizing online services.
Edit your gender identification information.
10. Make Use of the Product Catalog
Businesses who wish to introduce new items can do so precisely with Google My Business's Product Editor.
The majority of business kinds are eligible to promote their products, as long as they are SMBs (small to medium-sized businesses) or fall inside a few specific industry categories.
In this instance, entrepreneurs with significant business operations must utilize Local Inventory Ads to promote their products. This comprises providing pertinent product information, such as images, specifications, and price, that enables buyers to gain a good grasp of the products being sold and engage more with businesses. By including all necessary product details, Google can have a deeper understanding of a firm.
Photos & Videos for Your Google My Business Listing
The logo is the most critical piece of imagery for a Google My Business listing. There will be no image that receives more exposure, and there will almost certainly be no image that has a greater impact on consumers.
To make it easier for customers to identify your brand, Google strongly advises merchants to use a square-sized image for their logo. The following are other digital resources that should be included in your Google My Business listing:
Emphasize your business by incorporating additional relevant images that allow customers to see your product and/or service. These are really beneficial when it comes to making purchasing judgments.
These will be distinct from the previously described rich media and will vary according to the type of business you manage.
Additionally, you may like to include additional photographs that speak to the firm and what it can achieve for its consumers. They may include the following:
The exterior of the company and available parking
Employees of the business working and/or supporting consumers
Products and/or services offered by your business.
To improve your Google My Business page, you should adhere to the following Google recommended practices when adding images and other media:
Format: JPG or PNG
Size: Between 10KB and 5MB
Minimum resolution: 720px tall, 720px wide
Quality: The photograph should be well-lit and in focus, with no excessive touch-ups made with unneeded filters in a photo editor. The graphic should accurately depict your business.
Google also gives the option of a Virtual Tour, which will significantly increase the visibility of the brand profile. Additionally, it helps drive people to the business by providing a 360-degree interactive experience.
Never underestimate the power of video! This is truly one of the most widely used forms of media on the web. Visualization is a strength of videos. Demonstrating your products/services and discussing the fundamentals of your organization not only entices prospective customers but also assists them in analyzing, comprehending, and making judgments.
Videos are incredibly successful at conveying a story and/or explaining something that would be difficult to describe otherwise.