3 Local SEO Tips For Pest Control Companies To Double Their Calls
Pest control companies are in the business of getting rid of pests. So it seems to reason that they would wish to eliminate their competition as well. But when it comes to SEO, there's no real competition — because you're trying to get more calls from new customers!
If you're a pest control company owner, you've heard about Search Engine Optimization (SEO) for your business. If not, don't worry; we've got you covered with this guide on optimizing your pest control company website for search engines like Google.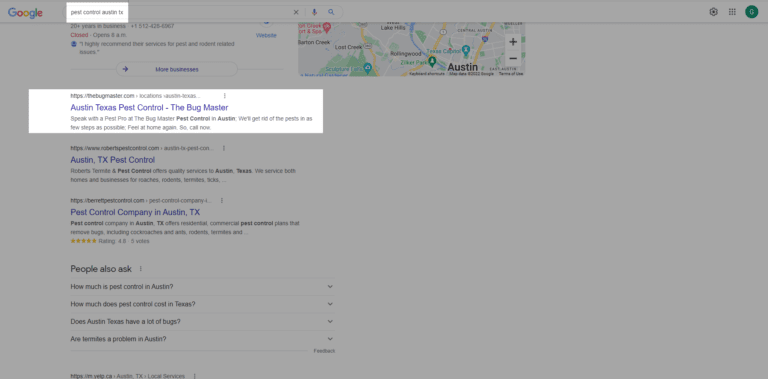 Here are three local SEO pest control tips to help your business generate more calls:
Tip #1. Google My Business
Google My Business pages are mini-websites that show in the "Map" section of Google's local business search results. They provide prospects with a brief overview of the company and help to increase the organization's overall internet presence. You can even obtain a quick boost in Google rankings because a Google My Business page is easier to rank higher than a website.
How to Start Using Google Business Profile
It is simple to get started with Google Business Profile; simply create an account and claim your business. After entering your information, Google will send you a physical postcard to the address you provide. They send you this card to ensure that you speak the truth and own the firm stated at the address. There are certain exceptions; certain sorts of businesses can be verified via phone or email. Google offers a dedicated page that allows you to check the progress of your verification.
Once verified, you can enter all of the relevant information and monitor the performance of your listing. You can even obtain frequent reports on how many impressions, hits, and subscribers your item received over time. It's a terrific method to get a sense of how Google and customers see your company.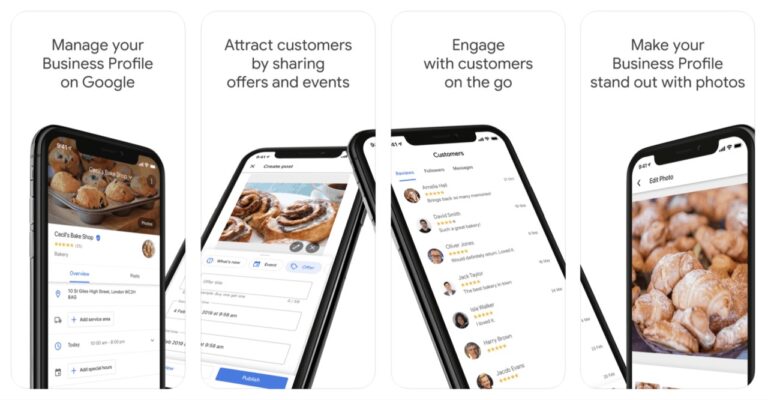 Remember that Google My Business (or Google Business Profile) is not a one-size-fits-all solution for local SEO. It must be used with your other off-page and on-page SEO initiatives. You're unlikely to rise in the rankings if your profile is bogus, but you're also unlikely to reach the top without a well-optimized page and localized content. These two concepts are intricately intertwined.
Optimize Your Google My Business Listing
To begin, as previously stated, you must claim your listing. Following that, you can utilize the following guidelines to ensure the success of your Google Business Profile account. Additionally, you no longer have to visit your Google Business Profile to change your company's information; you can do so straight from Google Search and Maps. Bear in mind that whatever you add to your website must be consistent with the content. Incorrect information kills your listings and may lower your rankings in search results:
Claim your listing with your real company name.
Choose a category that is as precise as possible.
Verify your phone number.
Check your hours of operation – don't forget about holidays!
Respond to customer feedback.
Examine your photos: are they good and representative, or can they be improved?
Maintain consistency between your Google Business Profile listing and your website.
Provide as much information as possible – your profile must be filled out.
Create citations on other websites, choose reputable company listing or review sites and directories, and avoid scammers.
Above all, keep your data updated.
It is crucial to realize that this is not a set-it-and-forget-it situation. Things change, and so does your business. Maintain an active presence, monitor reviews, and stay on top of things. It's irritating if your listing isn't performing as well as you'd want, but keep in mind that it may require some time. Simply continue putting in the hours, and everything will fall into place.
Tip #2. Pest Control Website
Your website is an important component of your local marketing strategy. It should represent your brand, provide useful information to potential customers, and encourage them to contact you.
You must provide your location with Google in order for it to place your website among the top results for a local search. Google ranks your organization based on location keywords in the title tags, meta descriptions, and content on your website.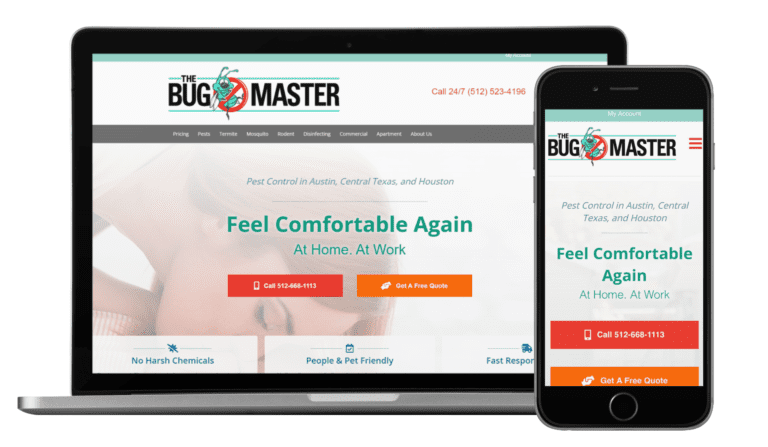 It is also critical to provide your local business address and phone number on your website. Customers will know where to find you as a result of this. Remember that your NAP (Name, Address, Phone Number) should be consistent across all internet channels. Building a customer's trust and showing your authenticity to Google requires consistency.
As a pest control company owner, you know that optimizing your website is essential for better visibility on Google and other search engines. This will help you get more leads and book more calls from local customers.
Create Content on Local Attractions and "How-To" Guides
Local businesses can benefit from creating content that is relevant to their area. Write articles on attractions and activities that are popular among locals. You can also write articles about how-to guides like how to get rid of ants or fleas. This will help users find you when searching for information on these topics.
Make Your Website Mobile-Friendly and Fast
Due to the fact that mobile devices contribute to more than half of all online activity, don't waste potential clients by developing a site that isn't suited for smartphones and tablets. Your pest control website should be easy to navigate on any device, including smartphones and tablets. If you don't have a dedicated mobile version of your website already, consider hiring a web developer or virtual assistant who can create one for you.
Here are some pointers to help you optimize your website for mobile devices:
Check that the webpage and all pictures load quickly. 
Make it simple for online users to navigate the menu.
Use readable fonts.
Remove or postpone any pop-ups.
Run tests to evaluate the user experience.
Don't clog up sites with unnecessary information.
Make your call-to-actions (CTAs) and buttons visible and easy to press.
It's also crucial to consider what features, graphics, or information may pique the interest of on-the-go customers or those in desperate need of a nearby home service provider.
Obtain High-Quality Backlinks From Local Businesses
Backlinks are important for local SEO because they show Google that your business is popular and trusted by other companies in your industry. You can get high-quality backlinks by creating content that will be shared by other local businesses or writing guest posts on those businesses' blogs. This will help people find out about your business without ever having to leave their current page on Google or another search engine.
Your website needs to have a page for each location where you offer services. This will help to rank your website in Google Maps and other search engines so that when an individual searches for "pest control services" in a particular town or city, they'll find your business at the top of their search results. The page should include:
A map with pins showing all the locations where you offer services, including addresses, phone numbers, and contact information.
An address with directions from the main road (and any nearby landmarks).
A list of services offered at each location (e.g., termite inspections, bed bug treatment).
Tip #3. Online Directory Citations and Reviews
Getting your website listed in reliable online directories is another important aspect of pest control local SEO efforts. This strategy benefits your firm in a variety of ways, including:
When looking for a pest control firm, customers may seek an internet directory for someone in their neighborhood.
Citations of high quality improve your local SEO rankings and online visibility.
Credible facts in these listings aid with NAP consistency, which fosters trust in how Google perceives your site.
Adding your company to these directories helps increase your internet visibility for local searches. Citations in business listings help enhance Google's trust signals towards your company from an SEO standpoint.
Furthermore, these internet business directories communicate and exchange information. If the information you've provided about your local business is consistent throughout all directories, your online authority grows, which boosts your Google rating even more.
Aside from Google My Business, aim to get listed in the following big business directories:
Facebook
Yelp
Better Business Bureau
The Angie's List 
Craigslist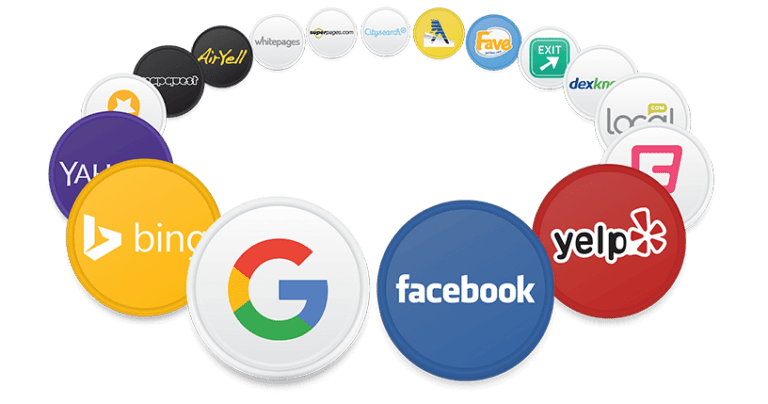 Reviews, on the other hand, give you a great opportunity to communicate with local customers. They also help you understand how your company operates and what your customers feel and think about your services and products. The more positive evaluations you receive on search engines, the more likely you are to attract new local clients!
Google usually displays up to three customer reviews in your GMB listing, but you should collect as many as possible. You can also provide clients with incentives for providing feedback online, such as discounts on their next order.
How to Request and Manage Google Reviews
You can request a review on Google by visiting your business listing, clicking the Reviews tab, and selecting Request a review. You can also use this form to respond to customer reviews.
To manage your reviews, visit the Reviews tab of your business listing. Here, you'll find all of the reviews that customers have left for your business and an overview of their star ratings. If you see a negative review that isn't accurate, you can let Google know by clicking the "I feel this is an inappropriate review" link underneath it. This will then take you to a form where you may explain why you submitted this review in error or leave a comment about how helpful it was.
Once someone has left a review for your business online, it's important to respond quickly and thank them for taking the time out of their day to leave feedback about your company's service and performance. This will help build trust with other potential customers who are considering hiring your pest control services!
Why Does Your Pest Control Business Needs Local SEO?
But why is local SEO so important for pest control companies? Here are some of the primary reasons:
The first reason to invest in local SEO is to build brand awareness. With more individuals using mobile devices to search for businesses, it's becoming increasingly important for companies to show up in the local results. This can help build brand name recognition and increase sales.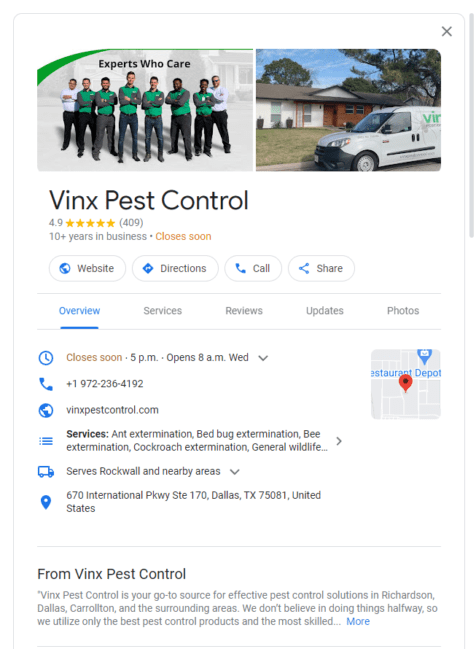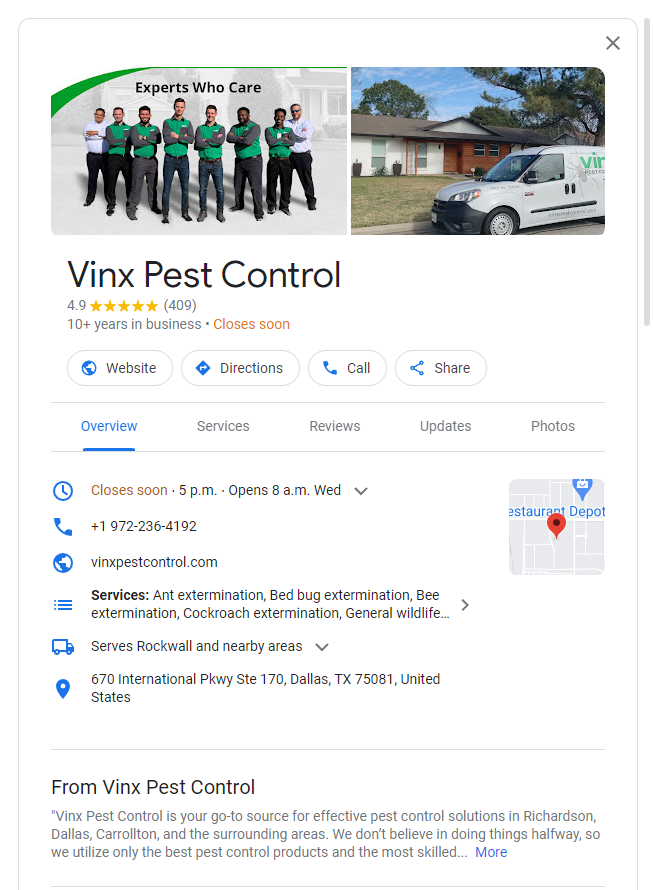 Brings in Organic Traffic
Local SEO brings in organic traffic, which means you don't have to pay for advertising on social media or other platforms. You'll have more control over your marketing efforts and more data and information on what works best for your business.
When individuals are searching online, they're looking for answers to their questions or needs right away. Local SEO gives them exactly what they're looking for—companies that offer their services close by with no hassle or hassle-free booking options.
Local SEO is also a fantastic source of leads because it appears at the top of search results when prospective customers search for pest control services near them. This means you'll get more calls from customers who want more information about your business and its services.
The return on investment (ROI) for local SEO pest control is much higher than for other forms of online marketing. It's also easier to track your ROI with local SEO because you can measure things like leads and sales directly from Google Analytics or another analytics tool. This will allow you to see how much money each campaign is making right away so that you can continue using those campaigns while stopping ones that aren't working as well!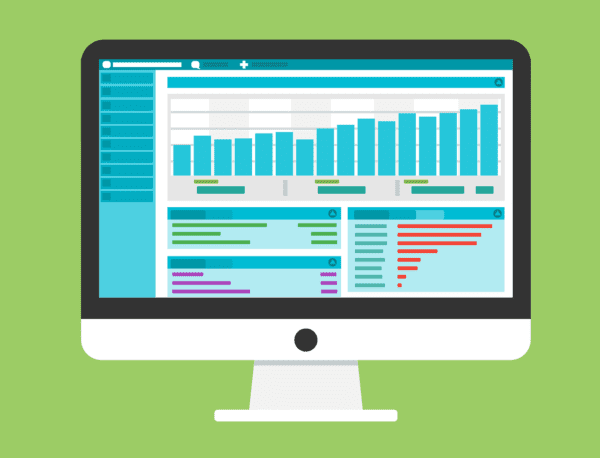 Why Choose Pest Control SEOs?
We are a professional SEO company specializing in the pest control industry that provides the best in-house SEO services. We have a team of SEOs who can help your business grow and succeed on the web! If you want to increase the traffic to your pest control website, you should contact a reputable SEO agency.
Pest Control SEOs is your one-stop shop for all pest control SEO needs. You can trust that our skilled professionals will get the job done the first time perfectly when you work with us. We're dedicated to providing each customer with personalized attention from one of our specialist SEOs, who will give them unique strategies depending on their specific needs.