Just a Few
Of Our Happy Clients
Proud Member of the
National Pest Management Associtation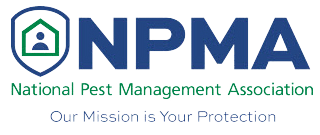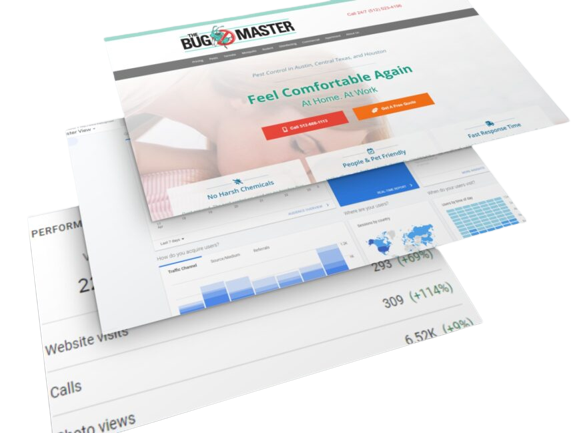 The Bug Master is dominating the central Texas market—they've ranked #1 in 37 cities surrounding Austin. And they're not stopping there—they're expanding their reach and gaining new clients and customer interactions every day. These steps led to a 207.5% increase in phone calls from organic traffic and a #1 ranking for "Pest Control Austin TX"—one of the most competitive keywords in North America
Our partnership has resulted in a 290% increase in monthly phone calls through GMB and the company's website. This means that Fullscope is getting more leads for less money, which allows them to focus on expanding strategically rather than spending time and resources on broad marketing efforts.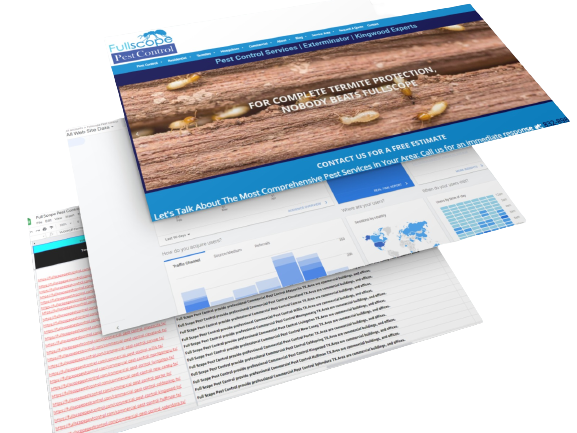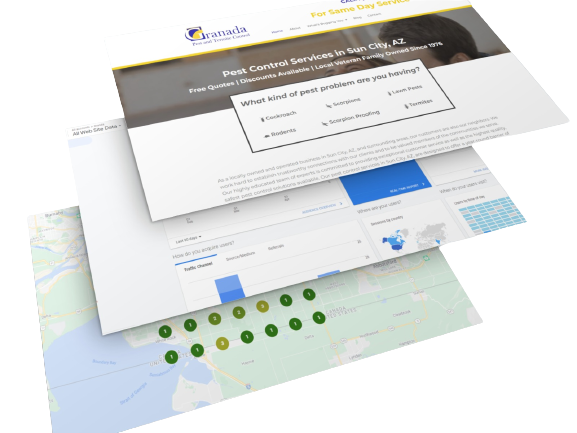 The results for Granada Pest Control have been impressive. By partnering with us and using our approach, Granada has seen a 375% increase in phone calls and leads. This is the result of having the #1 search ranking in nearly every competitive city and area for pest control across Arizona, primarily Sun City.
GMB and the company's website have seen an increase in monthly phone calls as a result of our partnership. Vinx Pest Control can now focus on strategic expansion rather than wasting time and resources on wide marketing initiatives because they are able to generate more leads for less money.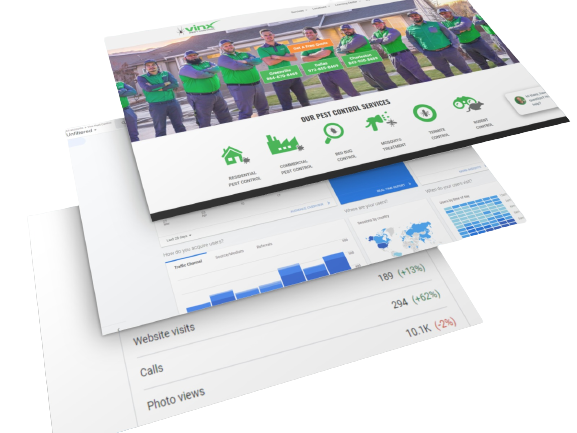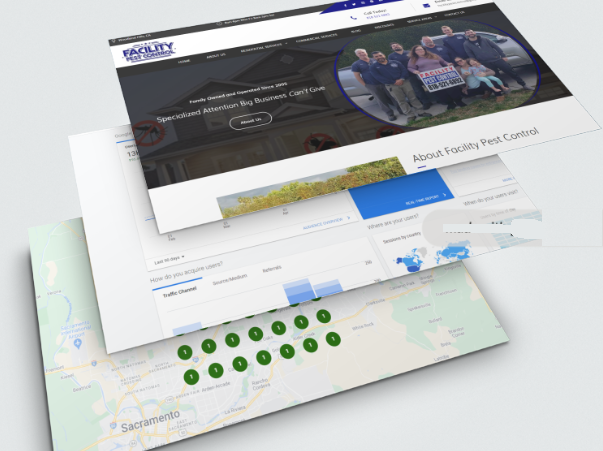 The most appealing aspect for Facility Pest control is that it allows them to gain new customers without paying for ad space. For us, organic results generate more clicks and attention than ads. Sam has now dominated and expanded his firm into the entire Los Angeles Area, working primarily with residential accounts and experiencing a 375 percent increase in website Traffic within 180 days.
The results were impressive: after a few months of implementing our SEO solutions, Hero Pest Control saw a significant increase in its online presence. They've increased their organic search traffic by 227%, and their site is now more visible to potential customers. This helps them attract new customers and increase sales. They rank #1 in Waco and 15 other cities throughout Texas, increasing their local search rankings significantly. They are now the most trusted pest control company in the Waco area, and their website has become an invaluable asset for attracting new customers.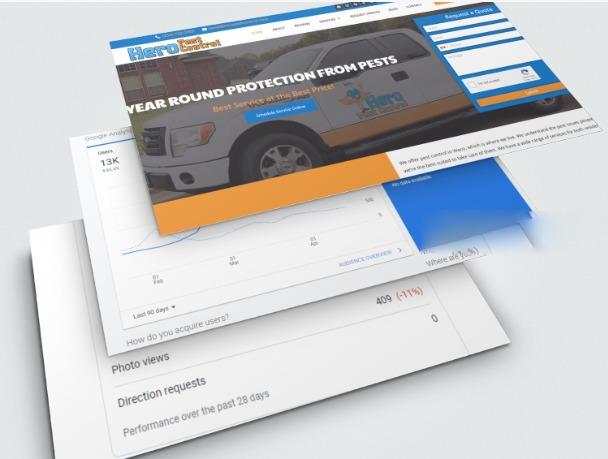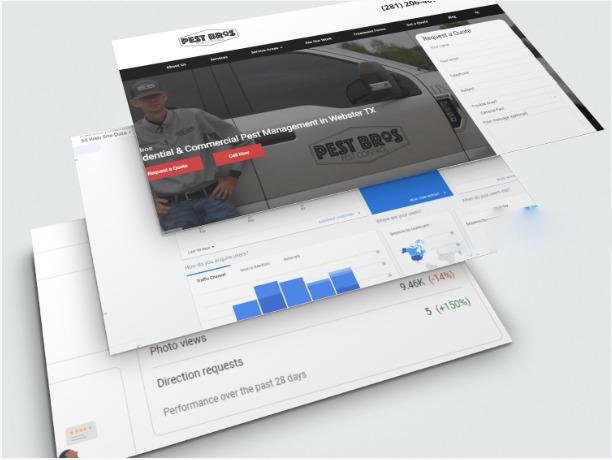 They have also achieved a 90% jump in rankings for all the cities they target and are now ranked #2 on Google My Business for Webster, Texas. The Pest Bros are drawn to this strategy because it enables them to get new customers without paying for advertising. For us, organic results generate more clicks and attention than advertisements do. The SEO strategy has helped them grow their company faster than ever before!
Tornado has achieved impressive results, ranking #2 in Alice, Texas GMB and on the first page of San Antonio Google Business Profiles. By doing so, we have helped grow their business and improve their reputation. Their expansion and success have been directly related to this collaborative effort, and they are eager for future growth.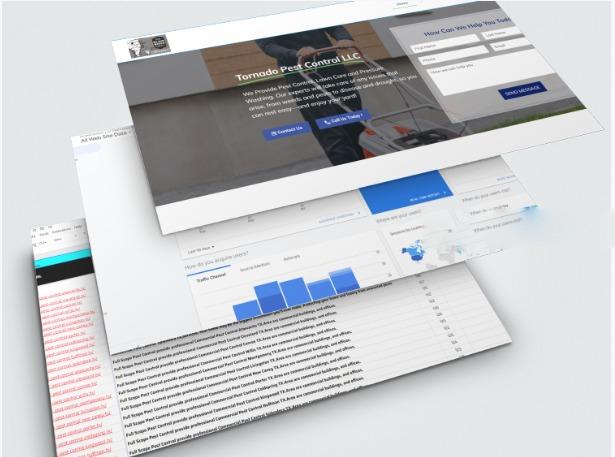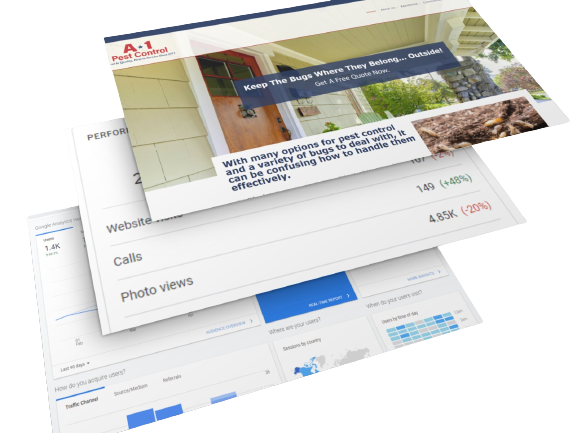 New Flow Plumbing in Van Nuys is ranking at the top of search engine results pages for many keywords related to their services and location in Van Nuys and surrounding areas in Los Angeles. They have been able to increase their sewer line services to a wider area, and they look forward to continuing expansion due to this successful cooperation.
The results for Shaw Pest & Termite Control were astounding. We witnessed a 119% boost in website traffic and more than 24 calls a month from potential clients who were ready to make an appointment or schedule service by leveraging the power of SEO to increase and maintain their online presence, while also building trust and rapport with potential clients.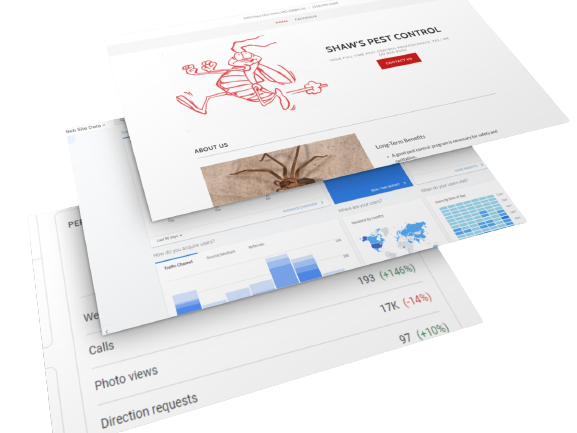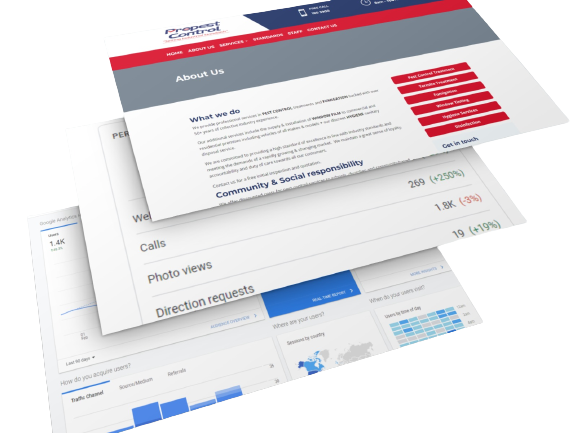 The outcomes were very remarkable. Their monthly call volume increased by 170%, and they now receive more than 30 new calls per month from potential clients who are eager to schedule an appointment or service.