Hero Pest Control Sees

227% Increase In Organic Traffic, Achieves #1 Spot In Waco And 15 Other Cities

Hero Pest Control is a family-owned company serving Waco and the surrounding communities. They are committed to improving their neighborhoods by helping residents solve pest problems. David, the owner, understood that to channel relevant traffic, attract more potential clients, and close deals locally—SEO was essential. He knew he needed to be visible online but didn't know where to start. We immediately laid out a plan for him and took care of the details so he could focus on running his business.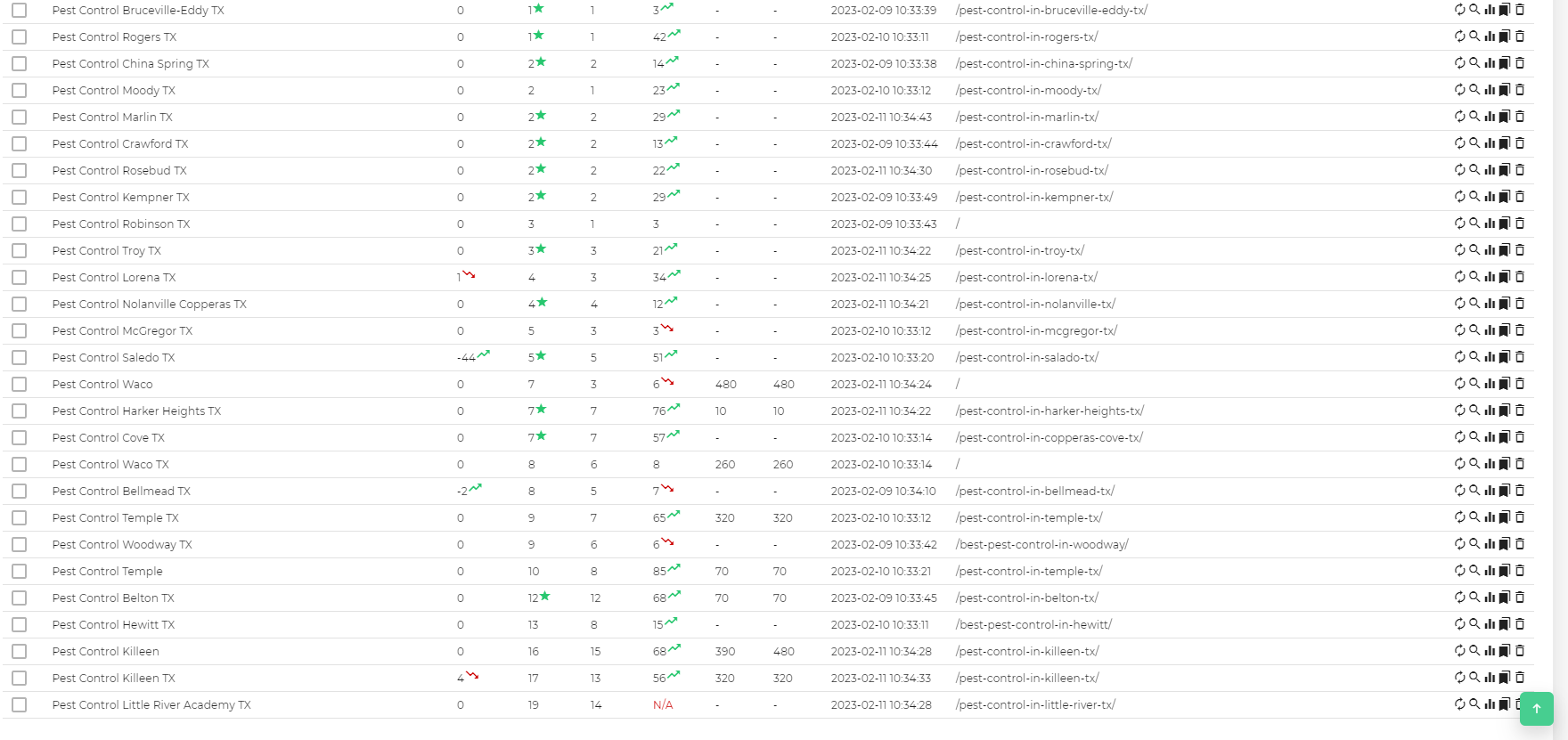 Hero Pest Control had already built its website, but it wasn't ranking well on Google. They've gotten some traffic from blogs and content, which is great, but they really need relevant local keywords that drive people directly to their site to set appointments, schedule service, and get in touch with them.
They had tried other SEO companies in the past, but it was never enough to bring them the needed results. They decided to switch gears and go with an agency that could help them get accurate results. So, they hired Pest Control SEOS to take over their SEO. And within a few months, they started to see results!
The company's website ranked for a few keywords but needed to be more relevant and competitive. We took their location pages and revamped the content to appeal to customers seeking information about pest control services. We created a Call To Action page for Hero Pest Control that allowed customers in any city to contact the company.
We use the most advanced SEO techniques and have developed a customized system incorporating best practices to ensure their website rank. Ranking all the cities they provide services in was essential to our SEO solutions. That's why we incorporated a backlink strategy that made Hero Pest Control's website more visible and accessible on search engines. In addition, we optimized the content of their landing pages so that customers would have an easier time finding what they were looking for.
Pest Control SEO In-Depth Approach
We conducted a content audit—a thorough investigation of the site's existing content. This allowed us to identify what was already present on the site and which pages had not been indexed by Google (i.e., they did not show up when users searched for them). We then compared the existing content to our expertise in pest control, and we determined which pieces of information needed to be updated or expanded. In our analysis of Hero's website, we identified several issues that could be addressed to improve the site's rankings for its target keywords. We also used this time to assess the overall quality of the site's content—specifically its readability, authority, and relevance.
We then conducted keyword research, which allowed us to identify the most relevant keywords for Hero's business. We found that several cities were home to our target audiences, so we created city-specific pages that ranked highly in the search engines for phrases like "city + keyword." This website has been optimized for local search results, with location-specific information such as maps, city info, and driving directions. This approach has worked to attract targeted traffic from customers in the area. This allowed us to create more user-friendly pages that rank well in search results.
Our content strategy is centered on creating informative, engaging, and unique content relevant to our target audiences' needs. To target each area with specific search queries, we created a content structure matching the services with cities/towns. The content was optimized for local search and compatible with potential customers' needs. We created an extensive library of blog posts related to local search optimization, focusing on helping Hero Pest Control increase its online visibility through SEO.
We used various link-building tactics to increase the number of inbound links pointing back to Hero Pest Control's website. This helped improve their search rankings, as well as improve their overall Google reputation. We created and published content on their blog and guest posts for relevant industry sites to generate more high-quality backlinks. We analyzed data to identify which content was performing best for the client, then created additional similar content. This process helped them better understand their target audience and ensure that they were providing valuable information.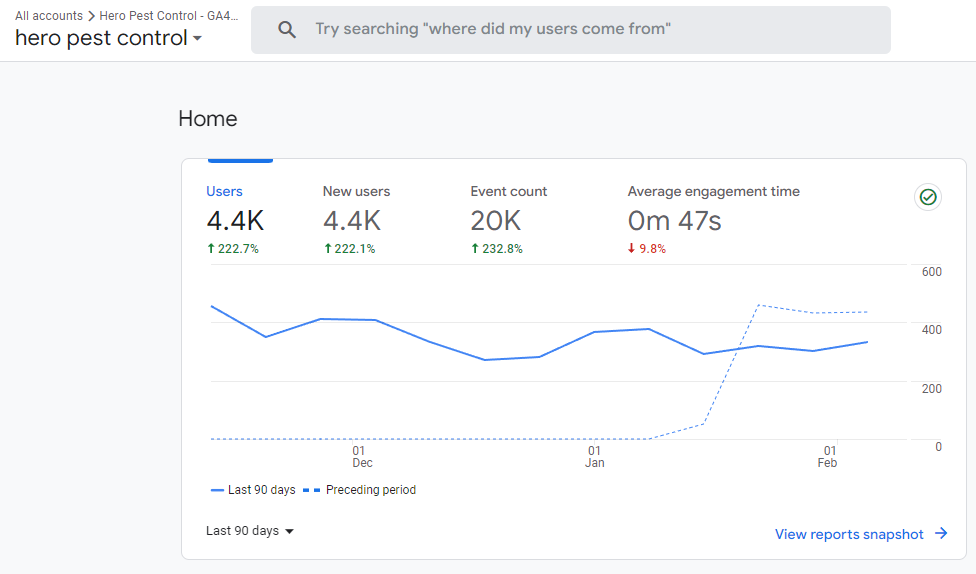 The results were impressive: after a few months of implementing our SEO solutions, Hero Pest Control saw a significant increase in its online presence. They've increased their organic search traffic by 227%, and their site is now more visible to potential customers. This helps them attract new customers and increase sales. They rank #1 in Waco and 15 other cities throughout Texas, increasing their local search rankings significantly. They are now the most trusted pest control company in the Waco area, and their website has become an invaluable asset for attracting new customers.