Don't Let Pests Invade Your Rankings - Take Control of Your SEO with
Pest Control SEOs'

Guide

A Comprehensive Guide to SEO Services for
Pest Control Businesses
You've seen it all – creepy crawlies invading homes, wasps taking over picnics, and bed bugs running rampant in hotels. No one wants to deal with these unwelcome guests, and that's where you come in, the mighty pest control professional to save the day!
But how can you get your services in front of potential customers? Enter the world of Search Engine Optimization (SEO) – the real hero. Designed to help customers discover the services they're desperately searching for, SEO is critical for your business to thrive.
This guide will provide you with a comprehensive overview of the various aspects of SEO that are important for pest control businesses. We'll cover topics, such as Technical SEO, On-Page Optimization, Off-Page SEO, and more. We will also address frequently asked questions regarding cost and performance indicators. So let's dive right in!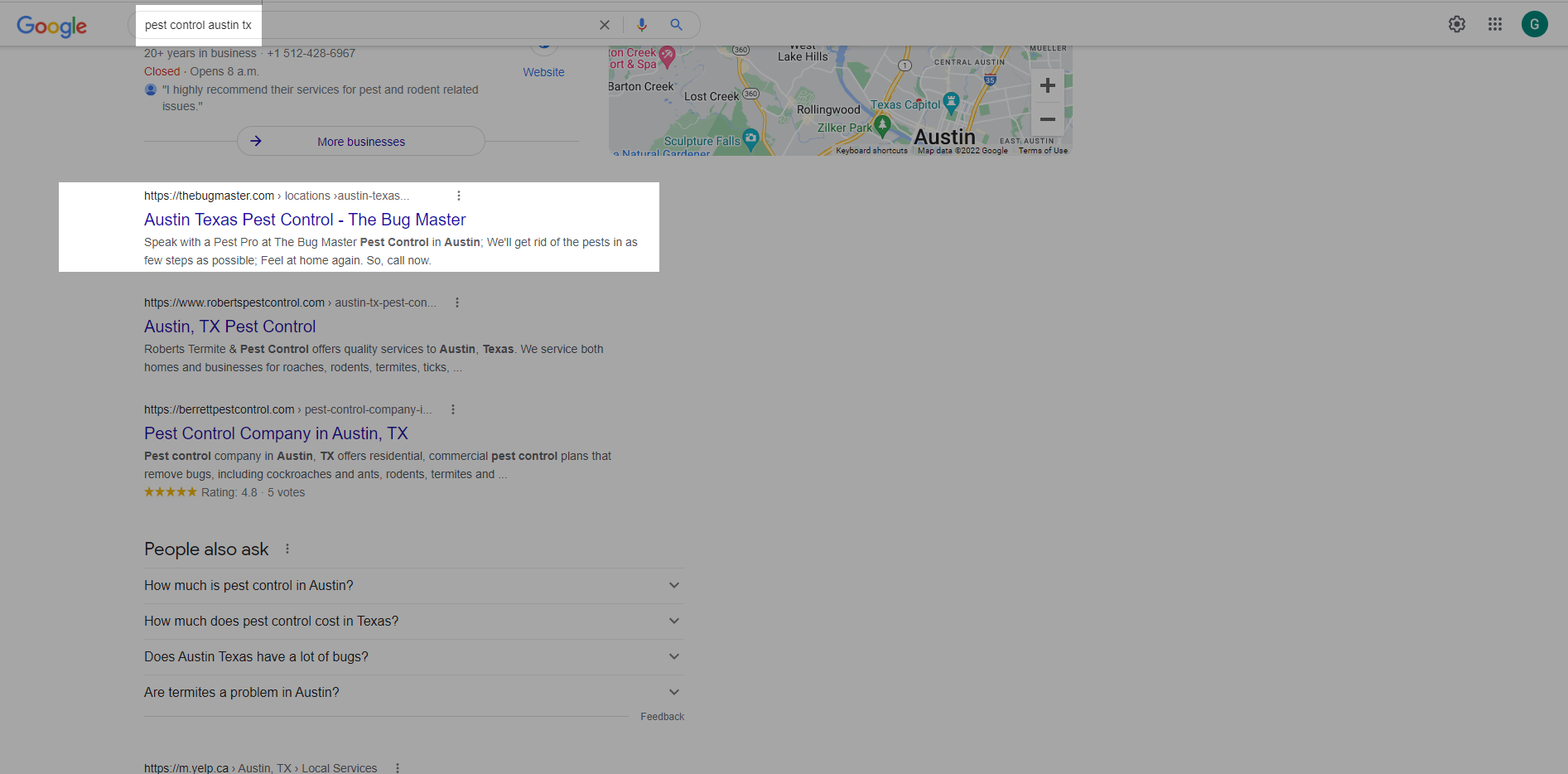 Squashing the Competition: The Significance of SEO for Pest Control Companies
SEO, or search engine optimization, is the practice of improving your website and content visibility on search engines, like Google. In simpler terms, it's about getting your website to show up on the first page of search engine results when someone searches for a term relevant to your business.
With Google processing over 99,000 search queries every second, it's clear why having your website rank highly is essential. By optimizing your website with keywords, meta descriptions, and various other techniques, you can improve your website's search ranking and increase its visibility to potential clients.
Pest Control Industry Trends and Online Presence
With an increasing number of customers searching for pest control services online, having a strong online presence has become more critical than ever. According to Statista, as of May 2021, the pest control industry in the United States boasted a staggering 30,800 business entities – and that number is only expected to rise as revenue projections show an improbable 17.4 billion U.S. dollars by 2023!
As more and more people turn to search engines to resolve their pest issues, businesses that are not adequately optimized for search will be left behind, collecting cobwebs instead of customers.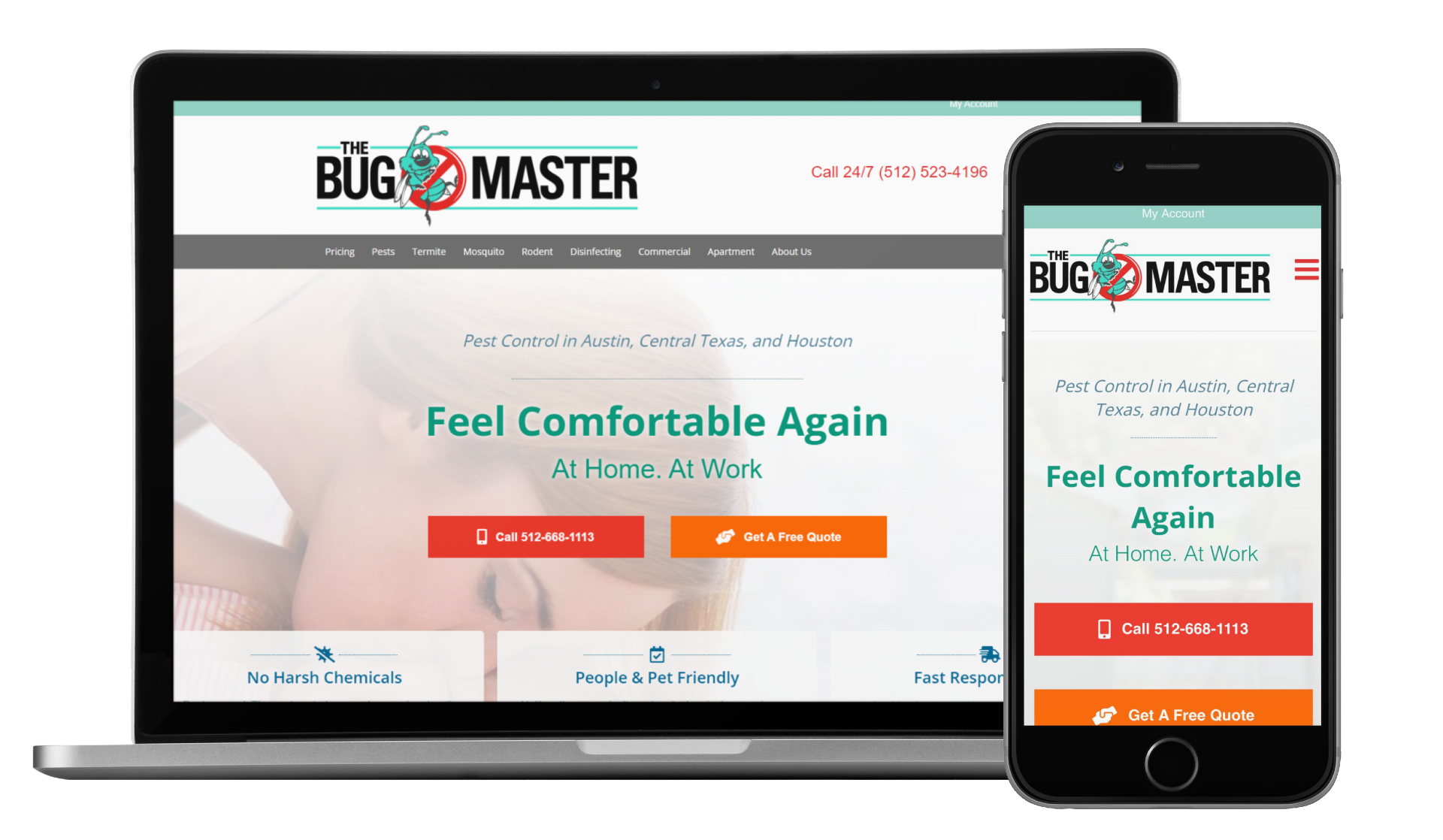 Technical SEO is the process of optimizing your website for search engines, making it easier for them to crawl, index, and rank your content. This includes optimizing your site's architecture, improving its speed, design, and performance, and ensuring it is secure from malicious hackers.
Technical SEO isn't just for those with an evil genius for coding – anyone can learn these simple yet effective techniques to bolster their website's performance.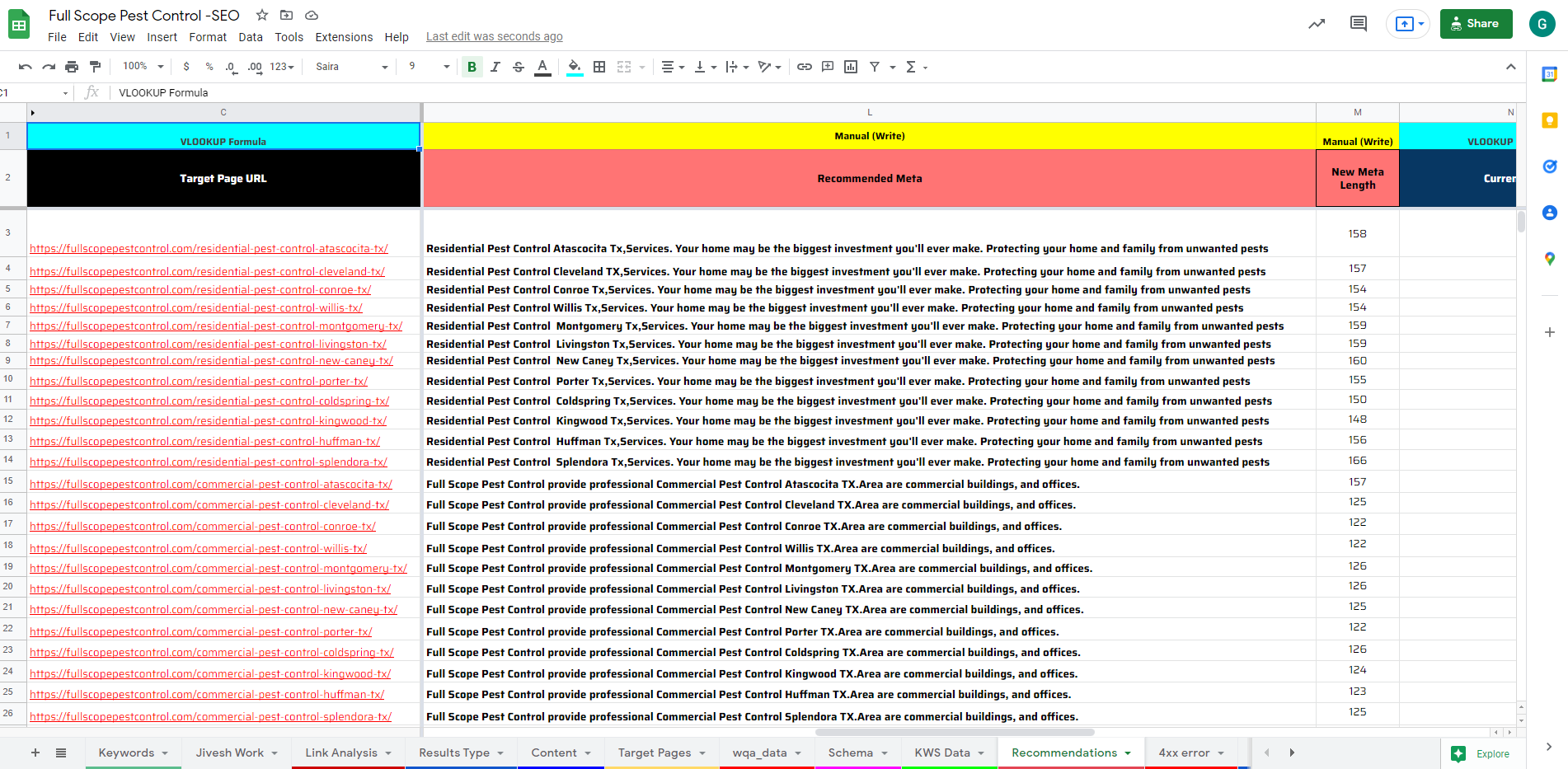 Site architecture optimization
Like an evil lair hidden deep beneath a volcano, a well-structured URL can help search engines and users navigate your site with ease. Aim for shorter URLs, use hyphens to separate words, and include your target keywords so your site remains both user-friendly and search engine-savvy.
Internal links are like secret tunnels connecting different rooms within your nefarious hideout – they allow users and search engines to move between pages on your site. Use descriptive anchor text to help search engines understand the context of your linked content, and make sure you're linking to relevant content to provide a better user experience.
Crawlability and indexability:
If you want search engines to discover and rank your website, you need to make it easy for their bots to crawl your site and index your content. Ensure your robots.txt file is properly set up, submit a sitemap to Google Search Console, and use relevant meta tags to help search engines understand your content better.
Now, let's dive deep into the importance of keyword-rich, unique, and engaging content, as well as the optimization of title tags, meta descriptions, header tags, image optimizations, and alt tags.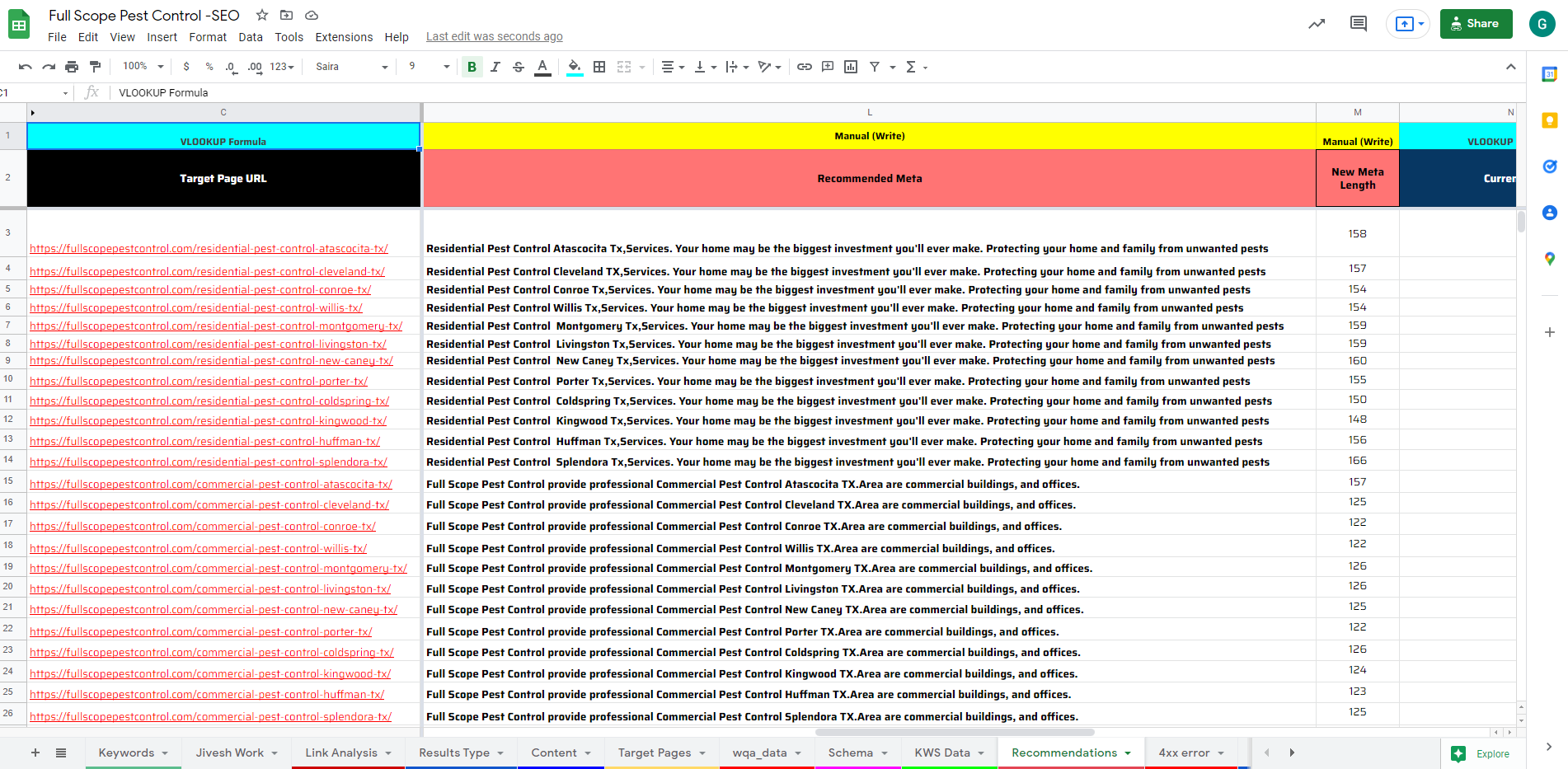 The battle for online supremacy begins with creating unique and engaging content. Pest control might not be the most glamorous of industries, but it doesn't mean your content should be crawling with boredom. On the contrary, implementing engaging and informative content can boost user experience, increase website traffic, and improve your search engine ranking.
Powers of Title Tags, Meta Descriptions, and Header Tags
Transform your pest control website into a superhero-sized spectacle for search engines with the strategic use of title tags, meta descriptions, and header tags. These elements help search engines understand the intention and content of your website. Thus, presenting them in a well-structured, organized, and digestible manner is critical.
Always include relevant keywords in these tags, but be careful of keyword stuffing – search engines have a particular disdain for websites that overstuff their tags with repetitive keywords. 
Giving the Perfect Image the Best Caption
A picture is worth a thousand words – but are you giving it the perfect caption? Image optimization is finally making its way into the spotlight when it comes to On-Page SEO. Ensuring that your visuals have appropriate alt tags and descriptive filenames can significantly enhance your website's accessibility and searchability.
The Great Pest Control Keyword Treasure Hunt
For pest control websites, it's not just about assembling commonly used industry terms. It's about discovering specific pest control services and localized keywords that cater to your target audience. Localization keeps the website relevant and helps its rankings soar past its competitors. Don't overlook the power of geographical targeting – it's the secret weapon in your SEO arsenal.
The Search Intent Analysis: Unlocking Your Customers' Minds
Search Intent Analysis brings us one step closer to understanding our audience's motivations and needs. Analyzing your target audience's search patterns, motives, and intentions can significantly enhance keyword targeting and result in higher conversions. Unlock the enigma of your customers' minds, and you'll have the key to search engine supremacy.
Off-page SEO, simply put, is about promoting and enhancing your website's credibility on the internet. It involves creating backlinks, social media marketing, and managing your online reputation. For a pest control business, nailing off-page SEO is like saying, "Hello world! You're safe from creepy crawlies as long as we're around!"
The more robust your off-page SEO, the more likely potential customers will find your website on a search engine results page (SERP) and buzz straight to your services.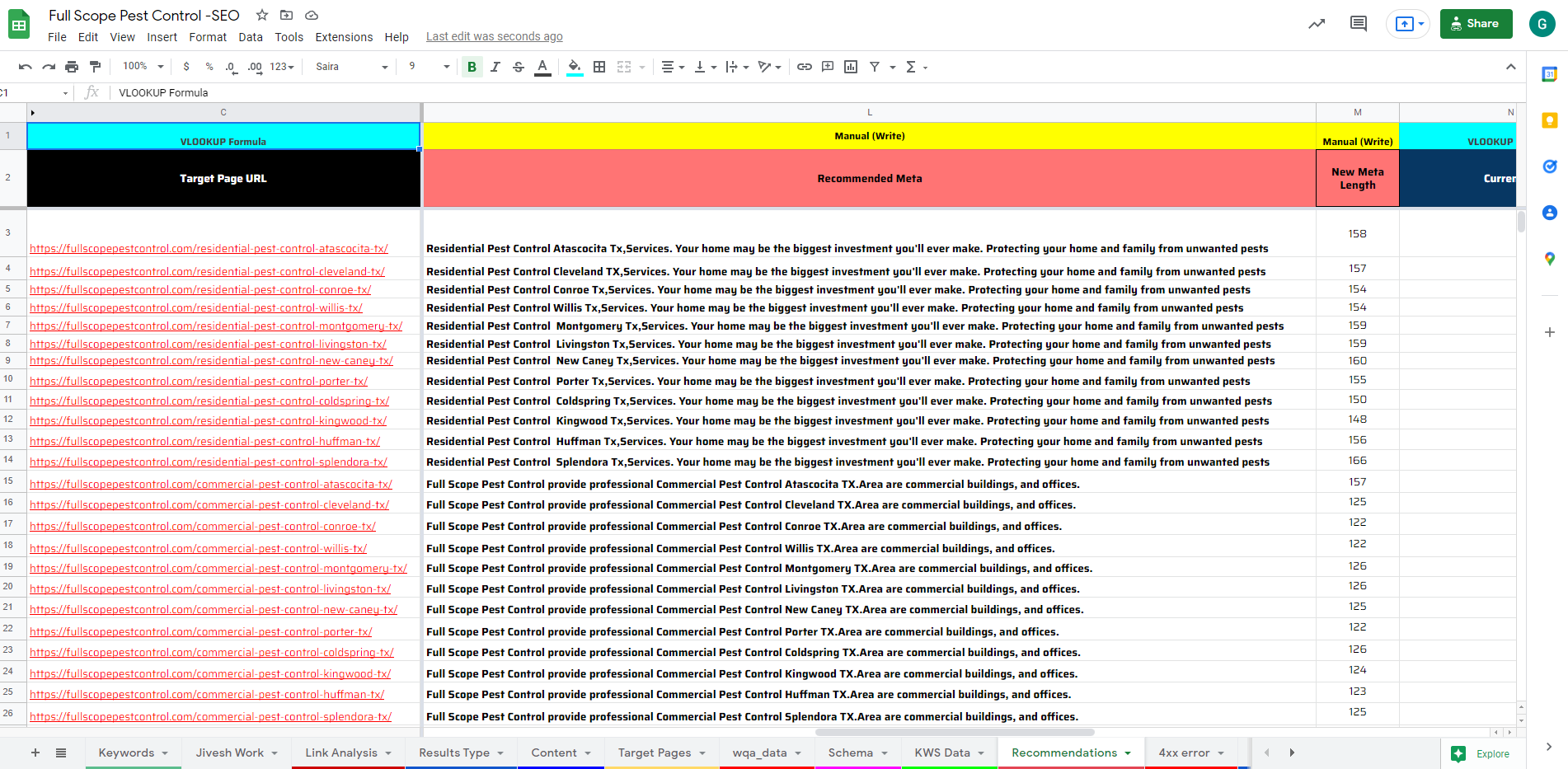 Just like you infiltrate bug nests, sneak into well-known websites in your niche by guest blogging. Offer a valuable or entertaining post for their audience to gain backlinks and authority in the digital world.
Scatter the internet with high-quality backlinks, like a trail of breadcrumbs. These links should contain valuable and relevant content that will provide answers and solutions to your potential customers. Link bait like this will increase your website's authority and help your rankings soar.
Local Directory Submission:
Register your pest control business with local online directories, so search engines know where to find you. As a local resource, this can increase your online presence and help potential customers spot you in their pest-fighting quests.
Let your voice fly like a swarm of bees on social media, and start promoting your pest control business! Share valuable content, case studies, or fun behind-the-scenes looks to engage with potential customers. Use different platforms like Twitter, Facebook, LinkedIn, and Instagram to reach different audiences.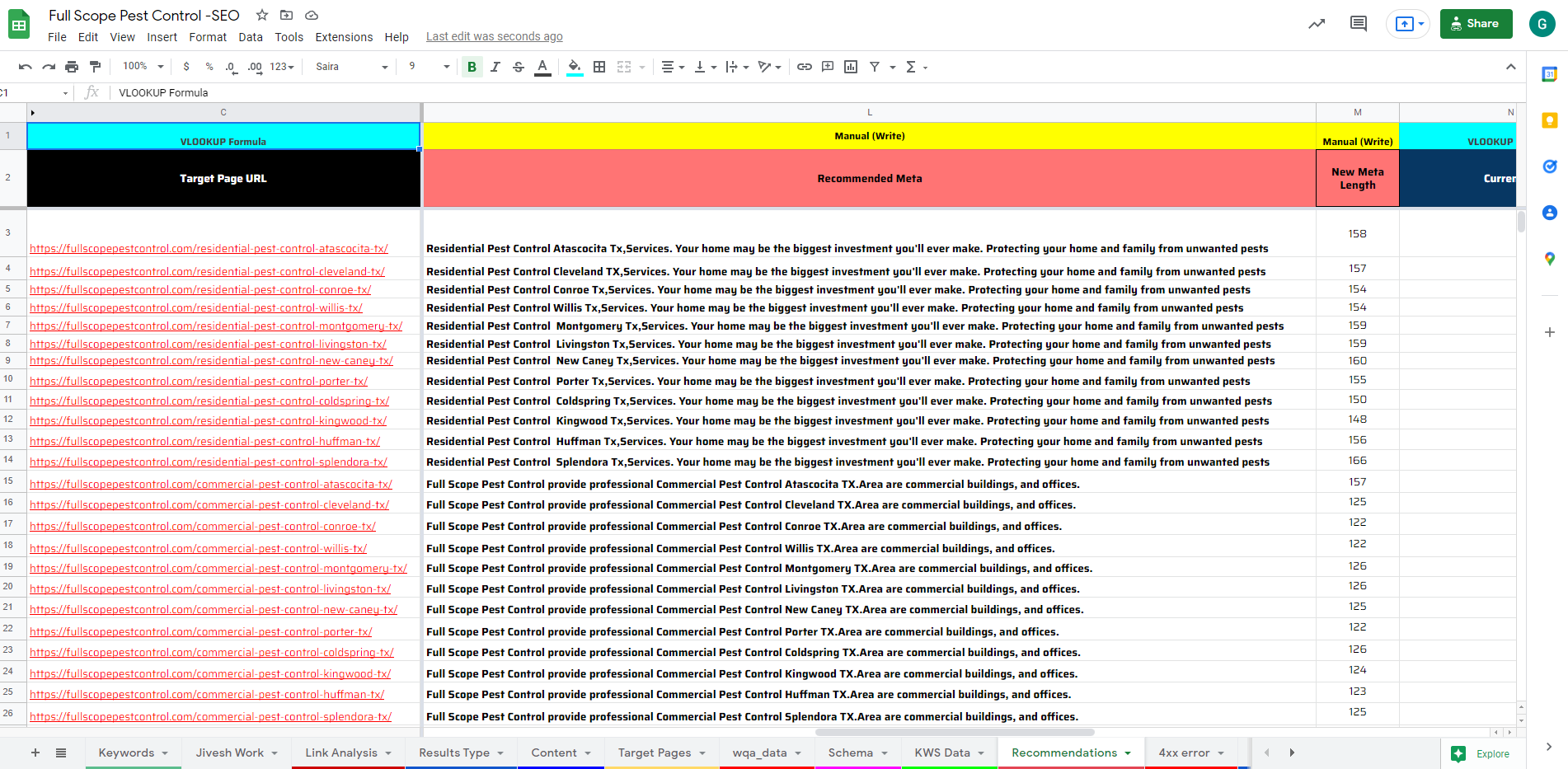 Online Reputation Management
Review and Rating Management:
Pest control business owners, remember: your online reputation precedes you! Encourage customers to leave reviews and ratings to create an army of satisfied voices singing your praises. Respond to both positive and negative comments to showcase your customer-centric approach.
Addressing Negative Feedback:
No business can satisfy every guest at the bug buffet. There will be negative feedback. But how you handle it can boost your reputation. Be transparent and committed to a resolution and showcase your willingness to learn from your mistakes. The quicker your response, the lesser the potential damage.
Google My Business (GMB) is a powerful platform that elevates your local visibility, helping homeowners find your services when and where they need you most.
The Significance of GMB for Pest Control Companies
Location, location, location! This critical business advice applies to real estate, retail, and yes, even pest control companies.
Not convinced? Consider this: many prospective clients search for a local pest control company when they discover an infestation in their home. By establishing a prime digital presence through GMB, you ensure that your company appears at the top of their search results. Moreover, a well-optimized GMB listing showcases your business hours, contact information, and customer reviews – providing essential details to entice potential clients to call your business directly.
Set Up and Optimize Your GMB Listing
Create a free GMB listing by signing up at https://www.google.com/business and following the instructions. Verify your listing with a postcard sent to your business address. Optimize your listing by ensuring accurate business information, high-quality images, and pest control services are listed.
Regularly Update Your GMB Listing
Updating your Google My Business (GMB) listing regularly is key to ensuring that potential customers can find the most accurate information about your pest control services. Keeping your GMB profile up-to-date ensures that you provide the most up-to-date business hours, contact information, and a list of services.
Tracking and Analytics for Pest Control Businesses
To keep their businesses thriving, pest control companies must adapt to an increasingly digital world. This includes fostering an online presence and analyzing heaps of data to stay ahead of the competition.
Just like insects rapidly adapt to different environments, so too does the digital landscape constantly change. Pest control businesses must remain alert to shifts in website performance and search engine rankings.
To guarantee success, companies need to track and monitor their SEO performance consistently. Doing so not only ensures your services are reaching people in need but also can help pinpoint areas for improvement.
Google Analytics setup and analysis
At the heart of every pest control operation lies the exterminator's hive of digital tracking: Google Analytics. This powerful tool helps businesses gather valuable insights about website traffic and user behavior. Setting up Google Analytics typically begins by embedding a tracking code on your website. Once the code is in place, the fun begins! Analyzing visitor data such as referral sources, session duration, and bounce rate will aid in fine-tuning marketing strategies and nurturing customer relationships.
Conversion tracking in Google Ads
By setting up conversion tracking through Google Ads, pest control businesses can measure the success of specific campaigns in generating leads and sales. Evaluating ad performance using metrics such as click-through rate and cost per conversion helps stakeholders allocate marketing budgets wisely and strategize for future growth.
Regular SEO audits and performance reports
This process might cover areas such as website speed, mobile responsiveness, and keyword targeting analysis. A detailed report may reveal issues like broken links, duplicate content, or missed optimization opportunities – all fixable with a bit of digital operation.
If you think an occasional typo is harmless, think again! Inconsistent NAP (Name, Address, and Phone number) information can lead to unhappy customers, lost business, and even a negative impact on your search engine rankings. By maintaining consistent NAP information, your pest control company will be easier to find online, appear more professional and trustworthy, and achieve higher rankings in search results.
Local SEO impact of NAP consistency
Local SEO is your chance to be visible to potential customers in your service area. By maintaining consistency in your NAP data, search engines will be more likely to view your company as a legitimate local business, improving your search rankings and driving more qualified leads to your website.
Tips for maintaining NAP consistency across the web
Ensure your website and social media profiles display accurate NAP information.
Always use the same format for your NAP data, including abbreviations and punctuation.
Sign up and claim your business on all major search engines (Google, Bing, Yahoo).
Perform routine checks on online directories, ensuring that your NAP information is always up-to-date and accurate.
Use a service like Yext or Moz Local to automate the process and help you manage your company's online presence.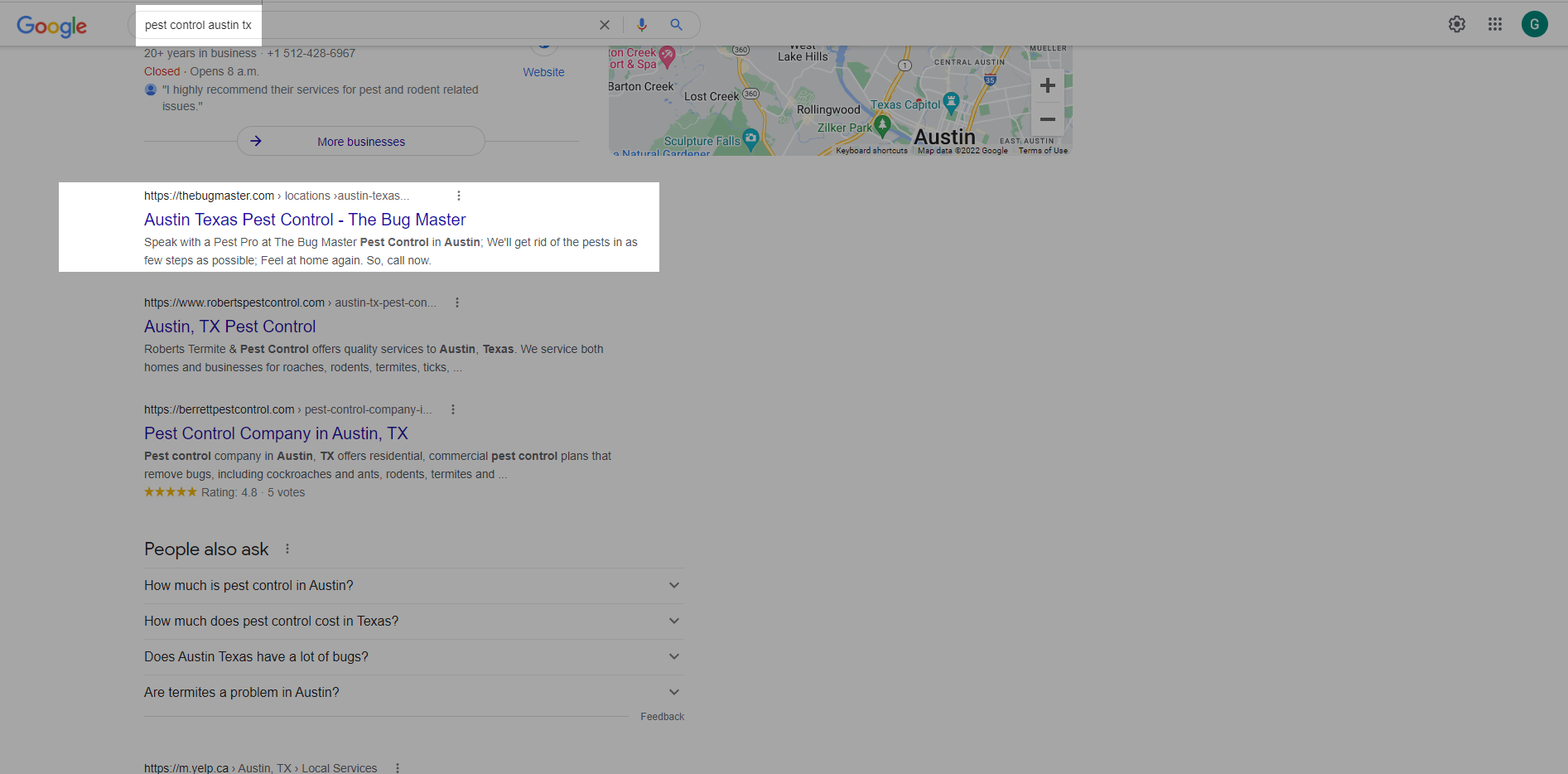 Rich Snippets and Their Impact on Pest Control Businesses
Rich snippets are like a turbo boost for your search engine appearance. They're the additional lines of information or visual aids that show up beneath search results, providing users with quick, relevant answers to their queries. By making your search results more attractive and informative, rich snippets can help improve click-through rates, drive more organic traffic, and ultimately boost your SEO efforts.
Types of Rich Snippets for pest control businesses
Star ratings
Service information
FAQ snippets
Company information
We hope this guide has provided you with a comprehensive overview of the various aspects of SEO that are important for pest control businesses. You can leverage these strategies to help customers discover your services and increase visibility on search engines, driving more leads and conversions in the process.
But we know that your hands are already full battling countless critters. Partnering with an experienced SEO agency can take the weight off your shoulders, ensuring your business is optimized for search engines and poised for success in the digital age.
Contact Pest Control SEOs today – our team is here to provide guidance every step of the way! Together we can protect your rankings from any pesky intruders and make sure they never invade again.