Vinx Pest Control

saw a 876% increase in phone calls from 81 to 791

Vinx Pest Control has been delivering exceptional service to the Dallas – Fort Worth area since 2012. They want clients to feel comfortable in their homes against bugs, spiders, rats, and other vermin. It is also about creating a pest-free environment as well as peace of mind.
When they chose to expand their firm and provide their services to a greater area of the Dallas – Fort Worth metroplex, they quickly discovered that their web marketing was lacking. They desired a partner who could assist them in building an online presence that would generate leads.
Other businesses without an online presence but interested in optimizing their SEO results could utilize this case study as a roadmap for their strategy. We offer realistic solutions that have been proved to boost their client base, brand exposure, and sales conversions.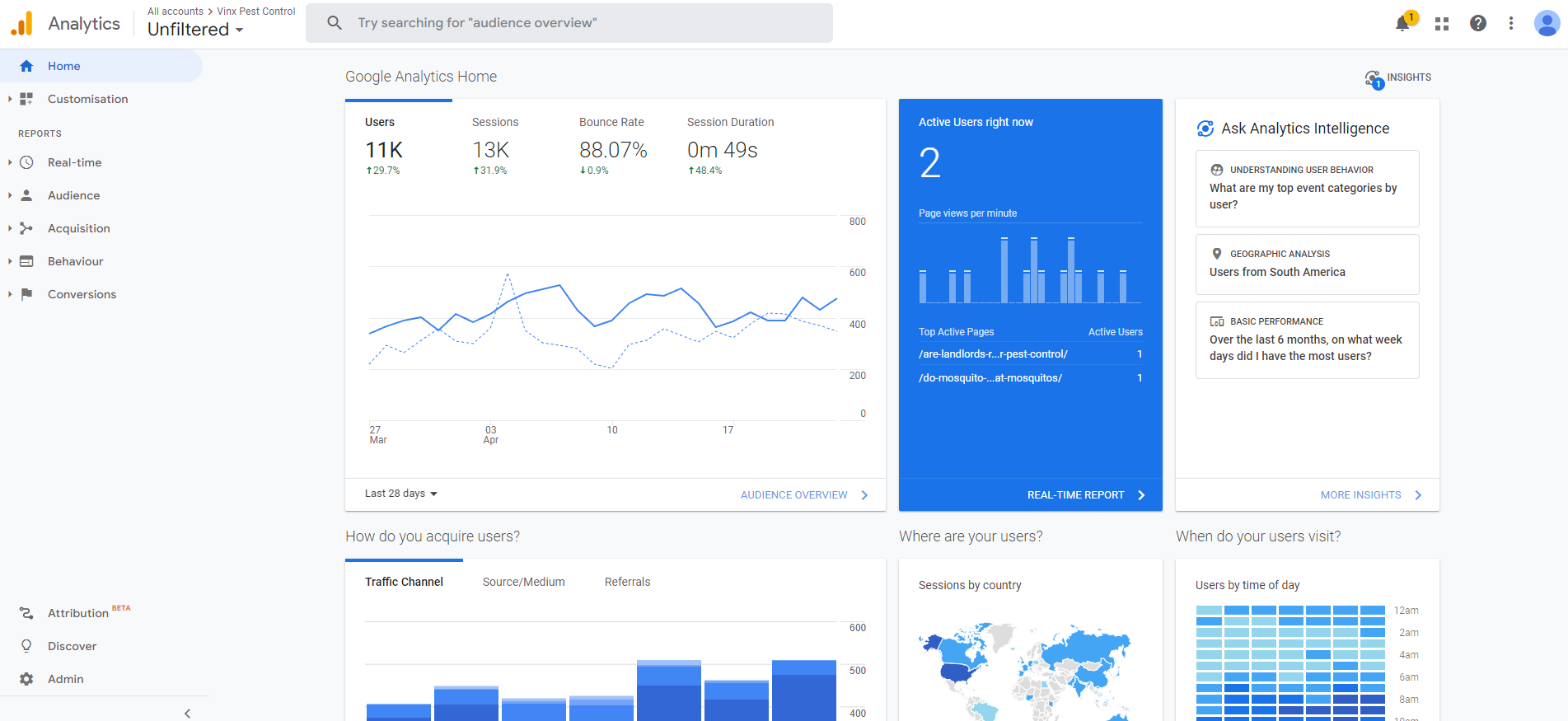 Vinx Pest Control's team recognized the importance of generating new business leads in order to continue developing. They were dissatisfied with the results generated via word of mouth, and television and radio advertisements were prohibitively expensive.
Vinx knew that if they could just get their name out there, people would buy from them. They knew they could compete with any company online if they just got a chance to show off how good they were.
So, they came to us with the goal of growing their business by generating more phone calls. They felt that by getting more phone calls, they could increase the number of customer appointments, which would subsequently increase revenue.
They approached us seeking assistance in enhancing their SEO position in order to increase organic traffic to their website.
We utilized our SEO Audit tool to determine which aspects of their site needed improvement and created a unique plan for optimizing them—including technical changes, content enhancements, and a GMB listing, among other things—to get the ranking boost they required.
Additionally, we made recommendations for future initiatives that would help them rank even higher, as well as some tips on how to stay current with SEO best practices now that they understood what they were.
Pest Control SEO In-Depth Approach
After doing a complete analysis of the content Vinx Pest Control had previously employed, we determined that, while the content was excellent, it lacked the critical essentials necessary for it to be a source of new consumers for the company. Much of the information was not properly formatted and lacked any targeting or keyword use. These shortcomings, along with a lack of authority, resulted in widespread site skepticism. With little meaningful information to provide users, Google ranked the site accordingly
This is a vital part of our SEO strategy and execution. It's possible to optimize our material for high search engine rankings by identifying the words or phrases that customers use to help them decide what to buy. For our customers, we tracked the keywords people used when faced with a decision about their needs.
To enhance website traffic and conversions, we developed a content strategy based on keyword analysis. This technique was made possible by our conversion optimization widget. It responded rapidly to visitors' complaints while referring them to the proper site page. Additionally, we optimized pages throughout the site for the targeted keywords and ensured that all technical components were in place to achieve the best results.
Finally, we needed to make certain Vinx Pest Control received a sufficient number of links from industry-related websites. As a result, we investigated these web destinations. Following that, a link-building campaign was launched using the newly modified pest control website content. We attempted to provide humorous and educational content that people could appreciate and link to. This resulted in a rise in traffic, rankings, and reputation.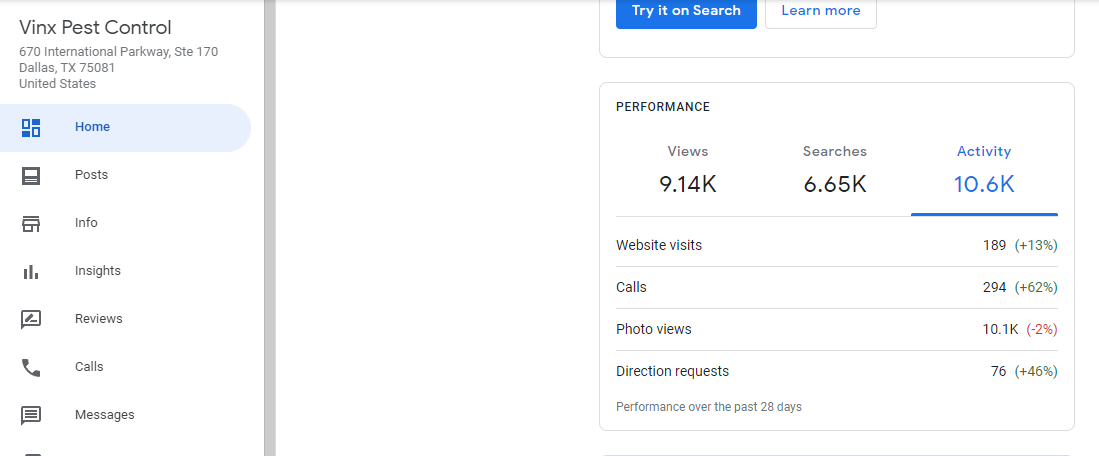 In order to expand Vinx Pest Control's service area, the company's team required a better approach to managing their time and resources. They are now able to accomplish this after working with our staff. They appear on the first page of Google results.
GMB and the company's website have seen an increase in monthly phone calls as a result of our partnership. Vinx Pest Control can now focus on strategic expansion rather than wasting time and resources on wide marketing initiatives because they are able to generate more leads for less money.