How Can You Market Your Pest Control Business to Stand Out Online
To keep rats and insects at bay, homeowners, landlords, and property managers must rely on the most dependable and effective pest control providers. Thus, how do you differentiate your firm from the competition?
This is where a niched-based SEO company for your pest control business comes into play!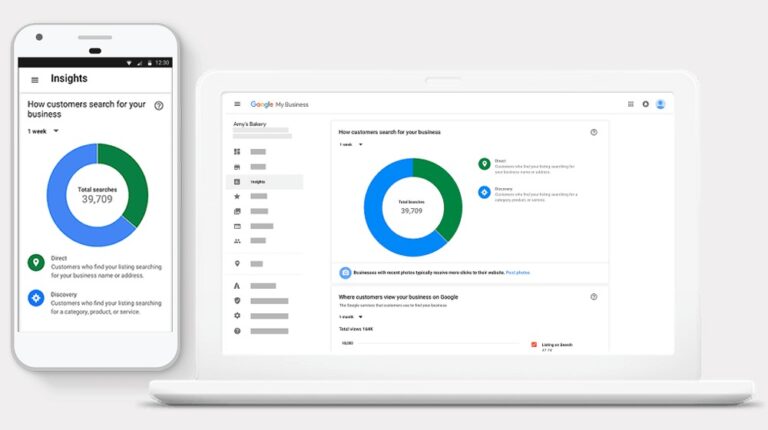 Pest control is a very competitive industry, and it's important to understand how to market yourself. If you're not doing anything to stand out from the crowd, then you'll likely get lost in the noise. Pest control marketing can help you build your brand and create a loyal following that will help grow your business.
Key Benefits of Pest Control Marketing
Pest control marketing helps to increase the sales of your pest control services. It also increases brand awareness and creates a positive image for your business. Here are some benefits of using pest control marketing techniques:
Pest control marketing helps you to increase the sales of your pest control services. You can attract more customers by using different marketing strategies like creating an effective website, hiring a digital marketing agency, using social media, etc.
Build Reputation and Credibility
Pest control marketing helps you build reputation and credibility in the market by showing potential customers that there are many satisfied clients who have already used your services and were happy with their experience with you. This makes it a lot easier for your audience to trust your company more than others, as they already know what kind of quality service they can expect from you in the future too!
Pest control marketing creates a competitive advantage for your pest control business by helping you build your brand. Pest control advertisements can help you stand out from competitors, as well as educate potential customers about the services you provide.
By using effective advertising techniques, you can prevent losing customers who might have been interested in buying your service but left because they did not find any information about it on the internet or other sources. This will also help you to win back old customers who may have left for some reason but still want what you offer them!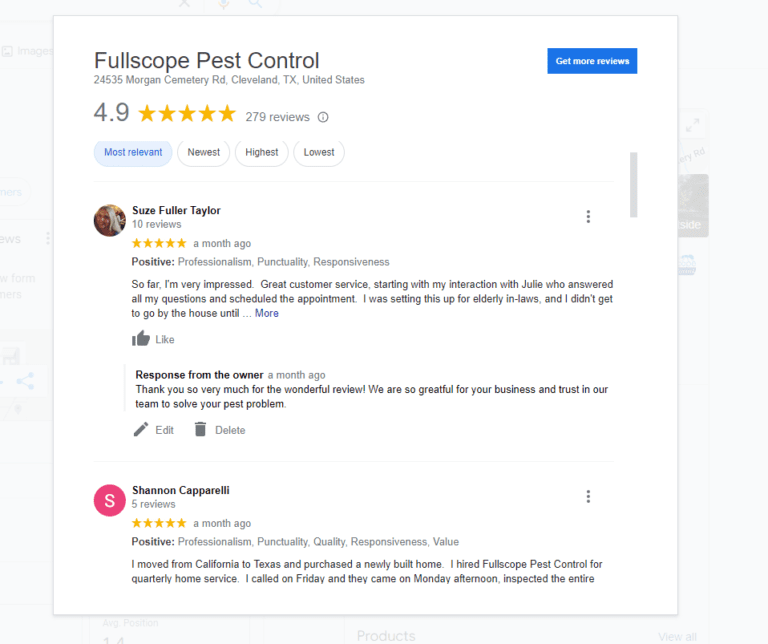 Get a Competitive Advantage
Pest control marketing gives you an advantage over other companies in your industry by allowing you to stand out from the other pest control companies with unique messaging and creative tactics that target specific audiences with customized content based on their needs, wants, and desires. This can put you ahead of other companies who aren't using pest control marketing tactics — if they're even doing any kind of digital marketing at all!
How to Get Started with Pest Control Marketing
Pest control is a business that requires regular maintenance. You can't just set up shop and wait for customers; you have to market your company to get people in the door.
Listed below are some of the most powerful techniques to begin pest control marketing:
1. Your Pest Control Website
Your pest control website is one of the most important marketing tools for your business. It's the first place potential customers go to learn about your company and services.
Your pest control company website should be easy to find on search engines and help you convert visitors into leads. Consider these factors for your website:
Search engine optimization (SEO) is one important consideration for your website. Ensure your site is optimized for Google by choosing a CMS (content management system), like WordPress or Drupal, that allows for easy updating and that includes meta tags and keywords.
If online users can't find what they need on your site, they won't bother looking further — they'll just go somewhere else. Help visitors navigate by using clear headings and subheadings, as well as links within the text, so people can jump around quickly without having to scroll through the entire page to find what they need.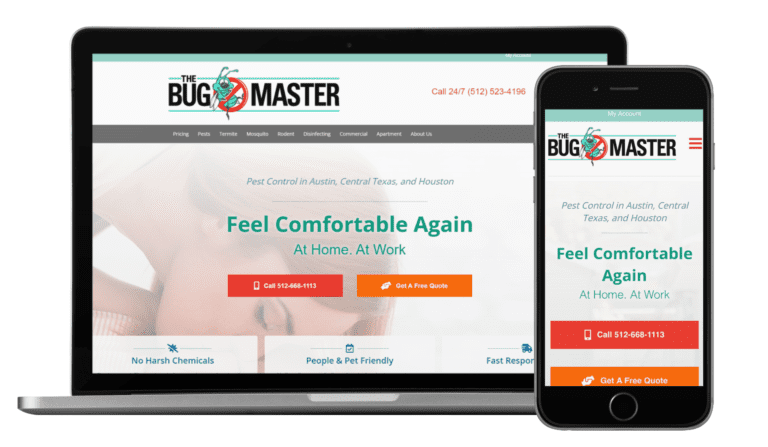 Easy-to-find contact information
Make sure it's easy for people to get in touch with you — whether that means putting a phone number on every page or including social media icons in the footer so visitors can connect with you online immediately after reading an article or watching a video on your site.
When it comes to building a pest control website, there are two main options: build it yourself or hire an SEO expert to do it for you. If you're not comfortable with web development, hiring a professional may be the best option for you.
2. Content Marketing for Pest Control
Content marketing is a way to reach potential customers with valuable information in the form of blogs, videos, infographics, and more. You should create content that solves problems for your target audience, so they're compelled to learn more about what you offer. This can include tips on how to deal with pests in their homes, how to use products correctly, or anything else related to pest control services that people might need help with.
When it comes to content marketing for pest control businesses, there are two main goals:
Generate leads and sales by getting people interested in your company through blog posts, social media posts, videos, or other forms of content (like infographics).
Establish yourself as an authority in the industry by creating educational content that helps educate potential customers about pests, how they affect homes and businesses, and how pest control companies can help treat the problem.
3. Local SEO for Pest Control Businesses
If you want to market your pest control business locally, then local SEO is going to be one of your best bets. You may have heard that Google has gotten rid of its local listings, but that isn't entirely true. Local businesses still show up in search results when users enter their city or town along with their keywords.
You can use this information to boost your ranking on Google and attract more customers from within your area. You can also use it to attract more customers from other areas by including "near me" or "in my area" keywords in your website copy and blog posts.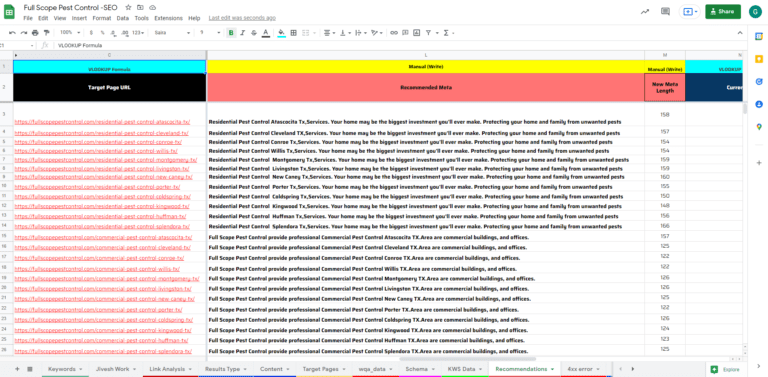 Local SEO is an excellent method of increasing your internet presence and generating new prospects. Additionally, it is critical to get traffic through search engines like Google and Bing. You may optimize your website for local search using a variety of approaches, including the following:
Optimizing your website for local keywords
Adding location information in your NAP (name, address, phone)
Building citations for your pest control business
Local SEO is a critical component of operating a successful pest treatment business. Additionally, it is one of the simplest methods for increasing leads and sales without spending a fortune on advertising or marketing initiatives.
4. Drive Leads and Sales With Email Marketing
Email marketing is indeed a great way to drive leads and sales for pest control companies. You can create an autoresponder series of emails that educate customers on how to get rid of pests in their homes or business. These autoresponder series can also help with lead generation by recommending other products you sell — e.g., insulation services for homes with mice problems or termite control for homes with ants infestations.
5. Generate More Reviews for Your Pest Control Company
If you're a pest control company, you already know how important it is to get positive reviews from your customers. You've likely seen a lot of other companies use Yelp or Google review sites to generate more business, but what about your own? Here are proven tips on how to use these platforms to generate more reviews for your pest control company:
The first step is making sure that individuals know that they can give you feedback. Put up signs around the office or on vehicles and make sure that employees ask for reviews at the end of every job.
Encourage Positive Feedback
Don't just ask people if they liked their service; ask them if they liked their service enough to write a review online. This way, you'll be able to get and obtain more positive reviews without having any negative ones come in at the same time.
If someone writes a review about your company, respond back quickly and politely with an apology and an offer of free services if they're not satisfied with what they got. This will help show customers that you care about providing quality service, which will encourage other people who have had good experiences with your company.
6. Local Citations for Your Pest Control Business
In the SEO world, local citations are a valuable asset to your pest control business. Local citations are listings that appear on Google and Bing maps, such as your company name or address. These listings can be generated through major search engines, Yelp, and other sites.
While you will not receive any direct traffic from these listings directly, they can help establish trust and authority in the eyes of your audience. This makes them ideal for increasing your rankings in local searches.
If you want to effectively boost your marketing efforts by generating more local citations for your pest control company, here's what you need to know:
Yelp is one of the largest directory sites on the internet, with over 135 million reviews for local businesses. By placing a listing for your business on Yelp, you can start earning more reviews from customers who visit that page.
Google My Business allows any business to create a free listing page where users can find information about their business, including address and phone number. You can also add photos of your facility, so potential customers know what they're getting before they come in!
Overall, we hope that the information presented in this article will be useful to you. As a result of the information presented here, we are confident that you will be better equipped to pursue a career as a pest control specialist. And more than that, it should serve as a solid foundation for marketing your business using a variety of very effective methods. As always, it is important not to overwhelm yourself when beginning any new task; rather, set reasonable goals and remember why you chose this path in the first place: you'll soon be raking in the big dollars!
Why Choose Pest Control SEOS for Your Pest Control Business
Pest Control SEO is a game-changer for your pest control business. If you're looking for a reputable pest control SEO firm to assist you in growing your internet business, Pest Control SEOS is the right choice. Our SEO experts have assisted several pest control professionals just like you in developing a strong online reputation and increasing leads and sales. We help your pest control business grow by utilizing high-quality content, adaptive optimization methodologies, and long-term link-building techniques.
Our team comprises experienced SEO professionals who have years of experience in creating top-ranking content for their clients' websites. Our SEO services are designed to improve the customer experience while driving more traffic to your website. Through our powerful SEO strategies, we can ensure that your website ranks highly on all major search engines within a short period of time.
Our team of SEO experts has worked with many pest control businesses like yours to improve their online presence and increase their sales over time. With our help, these businesses have been able to grow their customer base by leaps and bounds! Our SEO services are designed specifically for pest control businesses so they can get high rankings on Google and other search engines without much effort from their side.