Powerful Ways To Promote Your Pest Control Business Website
Pest control is a competitive industry. There are many companies that offer the same services and products, so it's important to make sure that your business stands out. Nothing drives more traffic to your website than organic ranking. According to research, the first five organic results on a search engine results page will receive up to 68% of all clicks. That is where you should be.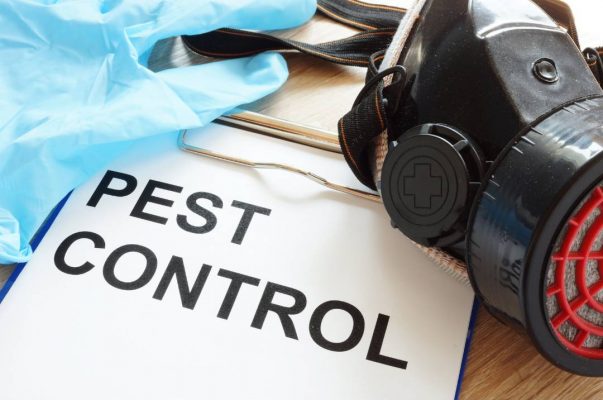 Some individuals will go directly to your website, possibly through a social media link or an email marketing campaign, as well as through blog postings. The majority of your visitors, though, will begin by typing terms into Google Search. You won't get much website traffic if potential buyers don't find your website through online searches or other marketing means. That also implies that your website will not be of much use in growing your business.
What's the bottom line? It's pointless to spend time creating a website for your company if you don't intend to advertise it. With that in mind, let's look at some strategies for promoting pest control business.
1. Search Engine Optimization (SEO)
Increasing your SEO will help you increase your organic search engine ranks and attract a lot of visitors to your website.
Although SEO is a complicated process, you can frequently gain a head start by providing high-quality content and adding basic things to your pages, like meta descriptions.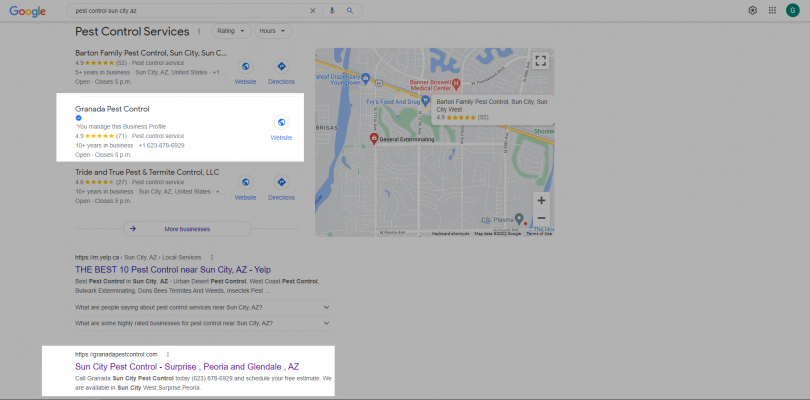 When it comes to your pest control website's SEO, there are two major factors to consider: on-page SEO and off-page SEO.
On-page SEO is, as the name implies, the optimization of everything that can be seen on your website. This covers the copy on your website, pictures, videos, meta descriptions, responsive design, and even the overall structure of your website's architecture.
Off-page SEO is what takes place behind the scenes of a website. This area contains information about your website's features, such as who has linked to it, how authoritative it is, and how engaged readers are with your website.
What SEO Services Can an Agency Provide?
It may appear that ranking higher on Google is an impossible task, but the good news is that you don't have to be an expert to make your website more visible on search engines. With the help of a pest control SEO agency, you can increase your site traffic, improve customer conversion rates, and increase revenue. You may be wondering what SEO services an agency can provide. Here are four ways an agency can help you promote your pest control website:
Optimizing Your Website for Keywords
Your website is the first place potential customers will go when they're looking for a product or service like yours. So it's crucial that your pest control website is optimized for keywords that potential customers will search for. An agency can help by performing keyword research and creating a strategy to optimize your site for those keywords.
Increasing Quality Links to Your Website
Quality links are links from high-ranking websites that point back to yours. These links boost your ranking in search results because they indicate that other people think highly of your website (and its content). An SEO agency can help increase the number of quality links pointing to your site by identifying relevant sites where they could add a link back to yours or create an original piece of content that includes references back to yours.
Optimizing Google My Business Listing
Your business listing on Google Maps is one of the most important factors that affect your rankings. If your business listing has incorrect information or if it does not have any reviews, it will be hard for users to find you online. A good SEO agency will optimize your Google My Business listing so that customers can easily find you online and leave positive reviews about your brand.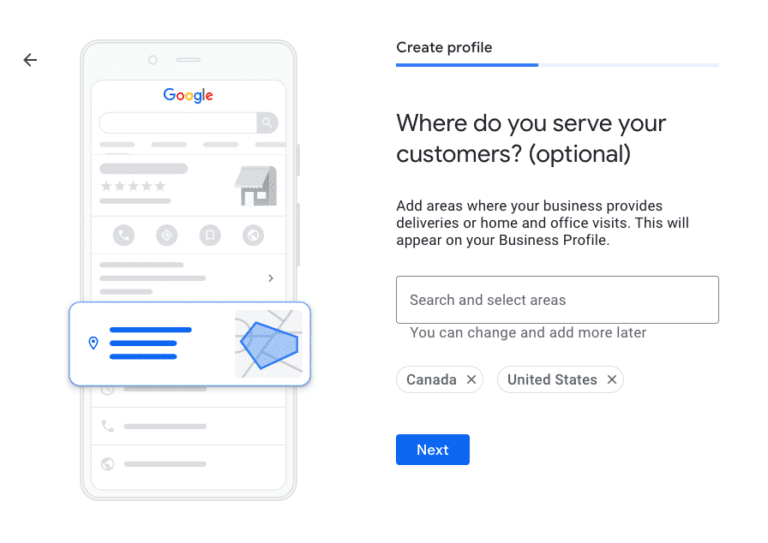 Creating Compelling Content
High-quality content is another important factor that affects rankings in search engines like Google, Bing, and Yahoo!. Articles, press releases, and blogs are some of the most common types of content that people create today. A good SEO agency will ensure that all these types of content have high-quality keywords related to them so that they will attract more traffic from search engines.
Guest blogging is a terrific strategy to build links to your new website that is underutilized. To demonstrate your competence, you publish a guest post for a reputable blog in your sector (or a related one). You'll be able to route traffic from a trustworthy source back to your new website by linking back to it at least once in each guest post.
Whether you're a new business or in marketing, you may find it tough to get a guest posting place on certain websites due to circumstances beyond your control. Given that guest blogging for other publications used to be a hugely popular SEO practice, many websites either thoroughly vet who guest blogs for them or don't accept entries at all.
An essential thing to remember with guest blogging is that it is less about SEO and more about building relationships with both the site and your readership. If you can build a connection with a publisher and offer new content on a regular basis, you will not only improve traffic to your website but will also be able to develop contacts in your industry.
Learning how to sell pest control begins with establishing yourself as a trustworthy brand. Do consumers believe you are an industry authority capable of regularly delivering high-quality work when they look at you? If not, you're not properly managing your online reputation.
Building an internet reputation takes time, and you can do it by:
Making contact with potential customers
Increasing customer involvement
Obtaining online feedback
Creating educational content
Keep in mind that it takes years to develop a reputation and just minutes to destroy it. Dedicate yourself to establishing an exceptional brand in order to attract more customers.
If your business relies on local traffic, or if you want to increase local traffic to your website, Google My Business is a must-have.
Having a Google My Business profile is free and simple, and it helps consumers locate your business when they conduct location-based searches. With a Business profile, you can link your new website to additional information about your company, such as opening hours, contact information, and location, making it easier for clients to find your company in search engine results.
One of the nice things about Google My Business is that you can observe how users engage with your business profile, which allows you to immediately adjust your promotion approach if you discover it isn't driving as much traffic as you thought.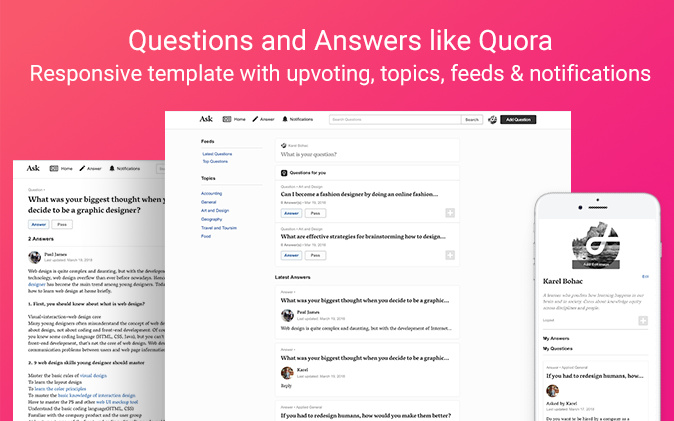 If you're a frequent internet user, you've probably heard of Quora due to how frequently it appears in search results. While Quora can appear spammy at times, it's actually a surprisingly good location to promote your new website.
For those businesses who are new to Quora, it is a website that allows users to pose any questions for the rest of the community to answer. Long-tail keyword searches often return Quora results on the first page of Google because of the site's popularity with both users and companies looking to sell their products and services on it.
The major reason Quora is deemed spammy is that it is a good platform to promote your business. And, as with most other promotional outlets, if something is proven to be successful, bots and low-quality marketers will use it with no regard for the value it delivers to the user.
Using Quora effectively is a terrific way to get the word out about your website and show off your knowledge, as well as a great way to disseminate your content marketing plan. Create your account and start answering questions in the pest control industry, including a link back to your website. This might be a link to a blog post where you've already answered a query or a link to your About Us page to show other users what credentials you possess.
Content marketing is a critical component of increasing your company's internet visibility. Great content engages people, shows that you know what you're talking about, and boosts your SEO. What are some instances of content marketing-based pest control sales techniques?
How-to guides
Informative blog posts
White papers 
eBooks
Videos
Your content marketing approach should be as diverse as possible in order to reach as many people as feasible. A short film may be a better option for someone who doesn't have time to read an eBook.
If you want your pest control business to be in front of more potential customers, online directories are a great way to go.
Online directories allow you to list your business's details on their site and then drive traffic to that page through search engines like Google and Bing. This can help increase your brand visibility and make it easier for people who might otherwise never have heard of your company before to find out all about it.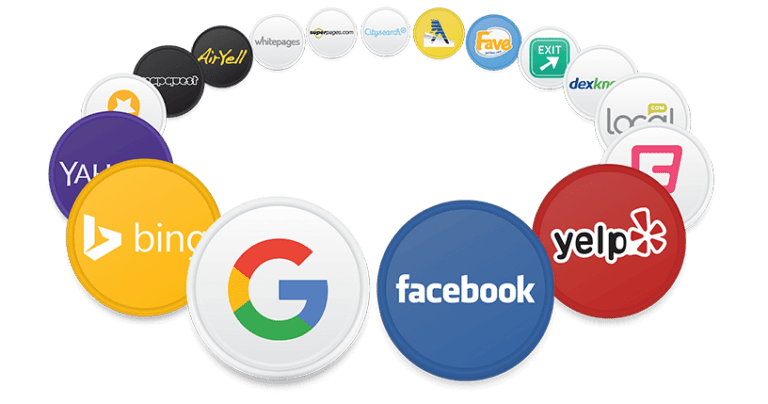 It also gives you another avenue through which you can promote special offers or coupons that can entice new customers into contacting you directly via phone call or email—possibly leading right up until the point where they make an appointment with one of our technicians!
How to Make Your Pest Control Website Stand Out
Demand for pest control services has increased, which is excellent, but it also means you need to think of methods to differentiate yourself from the competition. It's a wealthy industry, but you'll have to work hard to get a piece of the pie.
Here are some top strategies for employing a successful pest control website to stand out from the crowd:
• Create a website that is focused on conversions.
There are several free templates available to help you get started. However, there is no alternative for a professionally built site that appeals to your specific target demographic.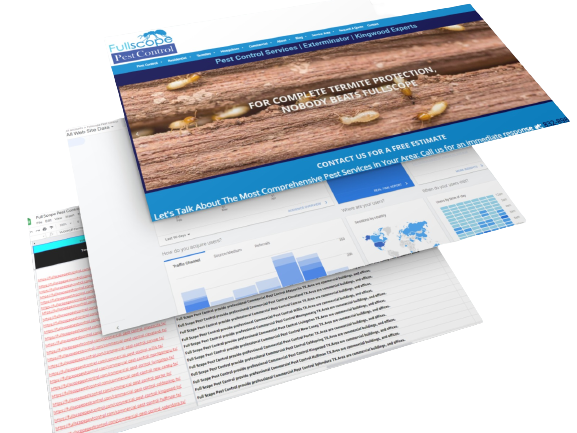 • Sell the advantages, not the features.
Consider why someone should hire you to address their pest control needs.
• Begin by defining your value proposition.
You should be able to explain why someone should hire you instead of another pest control firm.
Google searches provide the vast bulk of online traffic. Get your technical SEO in order and start adding value to your website if you want to be number one.
Maintaining a wide content mix, including infographics, blogs, and video content, can help you reach as many people as possible.
• Get out there and network in person.
Attend community activities, throw out business cards, and be an active member of your community.
Doing this will help to infuse ideas on how to promote a pest control business website. The process of having your site become more visible is not quick and not instant, but with the help of experienced SEO professionals, you will be able to get in front of the customer base that you deserve.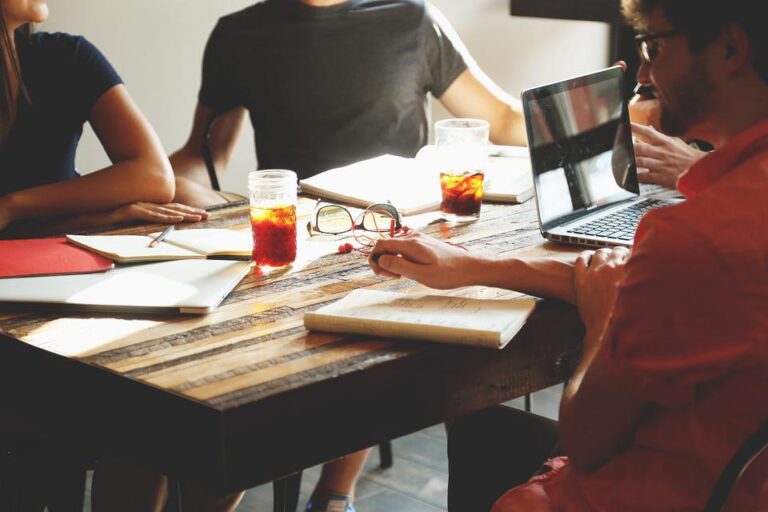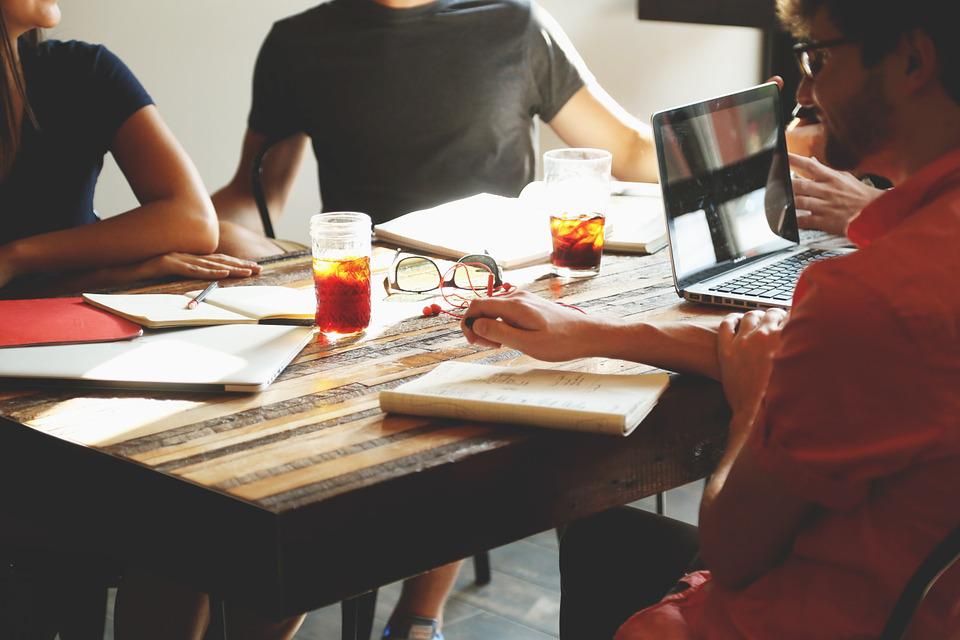 Pest Control SEOS Changes the Game for Your Business
Assume you're looking for a dependable pest control SEO company to assist you in taking your web organization to the next level. Pest Control SEOS is the best option in that scenario. Our SEO professionals have assisted many exterminators, like you, in developing a strong online reputation and generating more leads and revenues. We employ high-quality content, adaptive optimization procedures, and long-term link-building techniques to help your pest control company grow.
We also understand that each pest control company has unique requirements, so we don't use a one-size-fits-all strategy. Rather, we spend some time learning about your company, investigating your competitors, and developing a customized SEO strategy for you and your business.
We don't simply optimize your website for certain keywords; we also make sure it's optimized for long-tail keywords, so you obtain targeted traffic. We at Pest Control SEOS can assist pest control professionals in gaining local clients who utilize Google to find their services. If you require assistance with your local SEO strategy, please contact us.