Marketing Ideas for Pest Control Business
In this day and age, everyone is going digital. Even companies that are considered absolute necessities and not just selling some trendy product or service are now adjusting to more modern advertising strategies. This is also true in the case of pest control businesses – you need a strong online presence and to be easily reachable to potential customers if you want to drive in regular sales.
If you are new to digital advertising, it is completely understandable to be a little lost and not know where to begin. To help you out, we have put together a simple guide below on how to start online marketing for a pest control company. By giving these a shot and sticking with them, you will soon learn how to generate leads for pest control clients on the regular.
Your website is the heart of your online marketing strategy and will be the main source of your leads. This is where new customers learn about your business, interested buyers can scan through your services, and convinced readers can either make a purchase or reach out. Basically, your website is your automated salesperson, and to maximize its efficiency, you will need to make sure it checks off 3 very important factors.
#1: Design with the user in mind
The concept is simple: If your website is difficult to navigate or understand, they will simply close the window and look for other companies.
One of the best ways to generate leads for pest control businesses and nurture those leads is by making the process a no brainer for them. You can do this by including some website features that smoothen out the sales flow, such as:
·  Straightforward navigation menus
·  Convenient sticky headers
·  Accessible contact information
·  Keeping everything neat and free of clutter
Basically, make it easy for them to find information and decide on their next step. Studies show that close to 90% of users that have had a bad experience with a website never went back to it – so make sure your first impression is a great one!
What should you put on the website?
As mentioned, this is where people will get to know your business, your services, your team, and everything in between. You will also want to prove to them that you walk the talk. You can do this by:
·  Writing blogs relating to your industry or services
·  Featuring client reviews
·  Feature your certifications and awards
A pro tip that we can offer is to add a personal touch. This makes your company feel more relatable and approachable. You can do this by including pictures of your team, short bios of each member, and showing your customers that you genuinely care for your employees.
#2: Keep it mobile-friendly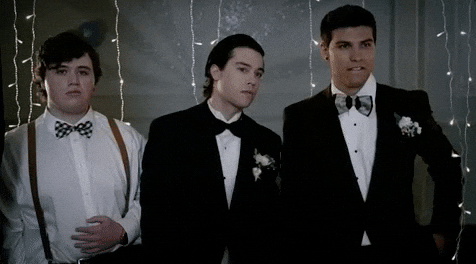 When we say "everyone has gone digital", we really mean "everyone has gone digital… mostly on mobile." Over 80% of users are on their mobile phones or tablets while surfing the Internet. After all, it is convenient, handy, and much more portable compared to laptops or desktops.
In order to have your pest control advertising cater to the majority of your audience, you will need to make sure your site is optimized for mobile, meaning to say the design and navigation should work just as perfectly on much smaller screens. This is a huge factor, to the point that Google considers it while ranking websites.
A few ways you can make it mobile-friendly are:
·  Big buttons that they are easy to click
·  Enough empty space to make it clutter free
·  Concise text, with a "read more" option
·  Straightforward navigation menu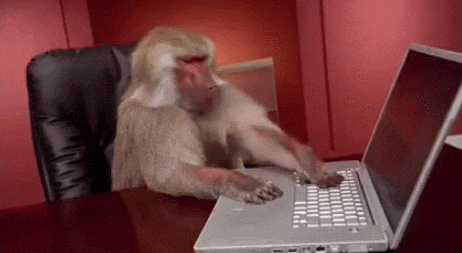 Everyone hates waiting on a website to load. In fact, close to 50% of users expect your page to show up within two seconds. Your web traffic will constantly reduce the more you make them wait. To boost your load speed, try these simple tricks:
·  Keep your files light by compressing them to 150 bytes
·  Optimize your images for web
·  Use browser caching so returning readers will not have to reload all the files.
Search Engine Optimization (SEO)
SEO helps Google and other search engines feature your website on the first page of search results. There are hundreds of factors that can help you rank higher, and the better your website is, the sooner you will climb that virtual ladder. SEO is one of the best advertising strategies for pest control companies as you can reach customers who are already looking and already wanting to reach out.
There are 3 main categories that organic ranking factors fall under, namely:
·  Website structure – Your website needs to be user-friendly, free of clutter, and include multiple web pages with quality information.
·  Content – Again, quality information is crucial. You will need content that users want and need to read. Insert relevant keywords and internal links to help them navigate your information.
· Offsite factors – These include online reviews and links to your website from other sources (A.K.A. backlinks).
Apart from optimizing your website for search engines, there are two other ways that can help boost your rankings.
When customers search for services nearby, the local pack appears below the PPC search ads. This lists down all the relevant businesses within the customer's area that relate to the searched keywords. Above the local pack is a map featuring these businesses.
Marketing ideas for pest control businesses should be cost-effective, and it is budget draining to advertise outside your service area. This is why we encourage you to focus locally. Here are a few ways to boost the local SEO of your website:
·  Generate reviews from Google My Business, Facebook, Yelp, and the like.
·  Ensure your business name, address, and numbers are consistent on all platforms.
·  Keep your Google My Business page properly maintained.
· Include localized keywords across your website content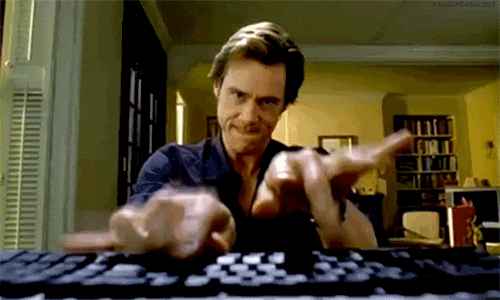 Many do not realize that blogging is one of the best advertising strategies for pest control businesses, or any business for that matter. Each blog entry counts as a new webpage, a new opportunity to rank for your keywords, and a great way to prove to your audience that you know what you are talking about.
Other benefits include:
·  The opportunity to create shareable content that garner backlinks.
·  Establish authority within the industry and trust among your customers.
·  Offer relevant information to potential customers and have them avail of your services.
·  An important step in the sales funnel to lead website visitors to purchase.
Search engine optimization is great for organic reach, meaning showing up in front of your audience without running promotions or paying to be seen. However, marketing for pest control companies needs a little more push than relying on organic reach. This is where pay per click ads come in.
Pay per click ads is one of the most effective pest control advertising strategies. They work similar to Local Services ads, except that with PPC, you can add your own descriptions, links to relevant website pages, and other types of call to action buttons.
Pay per click, as its name suggests, charges you each time someone clicks on your Google listing. In turn, Google raises your ranking to the top of the results page whenever someone searches for your relevant keywords. Even better, you have complete control of your budget since you can decide how much you want to pay per click that you get.
Sounds great. What's the catch?
It is a competitive world, and especially when marketing for exterminators around a specific area, your audience size can get pretty narrow. This means that in order for your PPC ads to show up when someone searches your keywords, you will want to bid higher than your competition. The higher you bid, the more chances of you coming up first.
About half of all Google searches are targeted to find local listings and information. One way on how to get pest control leads within your local area is through local services ads.
These ads put you on the very top of the Google search results page, and include all the fast information that your customers might need, such as:
·  Name of your business
·  Contact numbers
·  Business hours
·  Customer review rating
·  Google Guarantee badge for verified businesses. This is another surefire way to earn trust!
How is this different from Pay Per Click?
Glad you asked! When it comes to Local Services ads, you are paying for each lead you acquire, not each time someone simply clicks on your listing. This means that you do not spend your hard earned advertising budget on curious customers. Instead, it is all allotted for convinced customers that actually end up calling you.
They are very cost-effective and can greatly boost your online presence by keeping you at the top of the page.
Social media platforms are a great way to directly interact with your audience and see how they engage with your content. It should definitely be a part of your online marketing for pest control solutions as it allows you to share snippets of your business, your products and services, your industry, and other content without exactly bombarding them with information.
There are multiple platforms to choose from, and we do not suggest you get on every single one of them. Just choose from the ones you think your potential customers spend the most time on and invest your efforts there.
Is it cost effective?
Definitely! Social media is generally free to use. You can create a page, post your content, and interact with your audience – all without paying a single thing! However, to truly maximize the power of social media, it would be smart to advertise within the platforms as well. There are many types of ad objectives that you can use to promote your services, including:
·  Like page ads – to create brand awareness and strengthen online presence.
·  Website traffic ad – to bring people to your website.
·  Post engagement ad – to show your content to a wider audience
· Lead generation ad – to gather data from potential customers.
·  Conversion ads – to compel interested users to make a purchase or book an appointment.
And much more!
While thinking of advertising ideas for pest control businesses, you perhaps did not consider email marketing to be a good addition to your mix. Believe it or not, it is one of the most effective ways to generate and nurture your leads. Why, you ask?
·  Over 90% of emails actually reach their targeted customer.
·  Over 99% of paying customers check their email every day.
·  Emails are shown to get over 600% more click-throughs than some social media platforms.
·  As of 2020, the average return on investment for every $1 USD spent on email marketing was $44 USD.
When in the pest control industry, you would know that it is rarely a one-time situation. Your clients need some sort of maintenance, and will definitely be availing of your services again in the future. In order to stay top of mind for when that time arrives, regularly visit their inbox. Here are some ideas on what content you can send out:
·  A welcome message for new subscribers.
·  Information on promos, sales, contests, and the like.
·  Send a discount coupon for their next purchase.
·  Let them know about a new service/product, or new areas that your business caters to.
·  Send a snippet of your latest blog and provide a link for them to read more on the blog page.