Facility Pest

Now Services The Whole Los Angeles area, With A Whopping 375% Jump In Organic Traffic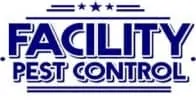 Sam, the owner, wished to take dominance over the entire Los Angeles area including all cities. Facility Pest Control has been providing pest control services and is family owned and operated. The company was created in 2005. Located in Reseda California, they provide residential and commercial pest control services to individuals and businesses in the area.
To channel traffic, attract more potential clients, and close the deal, they required assistance with their SEO strategy. Other businesses that do not have an internet presence but seek to maximize their SEO results might use this case study to blueprint their strategy. To help them get more clients, raise brand awareness, and increase sales conversions, we offer realistic solutions proven to work.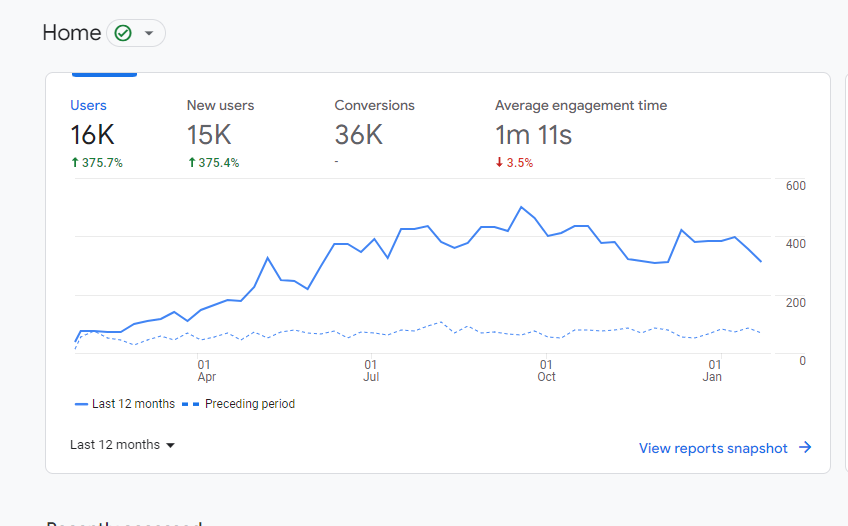 Although they've been in business since 2005, they've depended solely on word of mouth and a handful of commercial customers to grow their business. The rankings they had achieved with their current location pages for all the cities they wanted to target just weren't ranking high enough. With that, something needed to be changed to take the website which reached a plateau to the next level.
This is where Pest Control SEO came in to lend a hand. We concluded that, first and foremost, we wanted to boost their search engine visibility. Discover how our comprehensive SEO strategy assisted Sam in growing his business and more than doubling their views on the website and GMB profile.
We created a strategy for Facility  Pest Services that is unique and entertaining, contains content that is not a repetition or comparable to what is already published on the web, and satisfies user purpose. We ensured that it was SEO friendly, which means that the content was optimized for specific search terms and keywords and was readable and understandable by search engines. Naturally, it was thorough and well-written, with current content, because no one, even search engines, wants to read irrelevant or outmoded stuff.
Pest Control SEO, a pest control-focused search engine optimization firm, uses a distinctive technique and approach to rank and promote pest control websites on the first page of search engine results. Pest Control SEO and Gary have informed Sam  that he would be classified in various places throughout the Los Angeles area where he delivers services. Additionally, he is free to select which communities to service and generate revenue from.
Pest Control SEO In-Depth Approach
With our goal of improving content quality while increasing performance, the content audit was created. Unauthority, poor targeting, keyword overuse, and a lack of authority were all found in our content audit, which contributed to Google's disapproval. In addition to creating new pages, we encourage editing existing pages and expanding content. As a result, they were able to improve the website's SEO.
We ran keyword research to find terms that drove traffic but didn't convert well and high-value traffic. We created a detailed plan for each page's keyword targeting using these findings. Based on our keyword research, the site can perform better in more service areas and services.
We created a content strategy based on keyword research to increase website traffic and conversions. This method relied on our conversion optimization widget. It quickly addressed visitors' complaints while directing them to the appropriate page on the site. We also optimized pages throughout the site for the required keywords and ensured all technical pieces were in place for optimal results.
Finally, we needed to ensure Sam and his website got enough links from industry-related websites. So we looked into these web destinations. A link-building campaign was then initiated using the updated Facility Pest Control website content. We tried to offer amusing and educational information to which people could enjoy and link. This increased traffic, ranks, and reputation.

Increased internet traffic, customer phone calls, and online bookings for Facility Pest Control in the Los Angeles region. Due to the increased client visits and phone calls, they made sure that clients could reach them 24/7 for a free consultation via their always-available website. With that fantastic SEO technique, the website's performance has grown its popularity beyond the few commercial accounts and word-of-mouth that had previously assisted them. The right pest control SEO strategy can also help you improve your brand's PR and stay ahead of the competition. There's no reason not to improve your site with all these apparent advantages.
The most appealing aspect for Facility Pest Control is that it allows them to gain new customers without paying for ad space. For us, organic results generate more clicks and attention than ads. Sam has now dominated and expanded his business into the entire Los Angeles area, working primarily with residential accounts and experiencing a 109 percent increase in phone calls within 180 days.