Granada Pest Control

Ranked #1 and Increases Business by 375%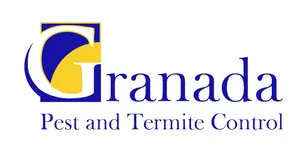 Since 1976, Granada Pest Control has been providing the state of Arizona with superior local pest control services for both residential & commercial customers. With the motto "family first," Granada always goes above and above to protect its customers' families, homes, and companies with the most cutting-edge, environmentally friendly technologies possible. 
Robert, the owner, is looking to expand his business's organic growth. We understand that in order to grow, he has to increase his brand awareness and reach more customers. Our team wants to make sure that he expands his online presence so that customers within the company's service area can easily find Granada Pest Control when they are looking for a pest control company.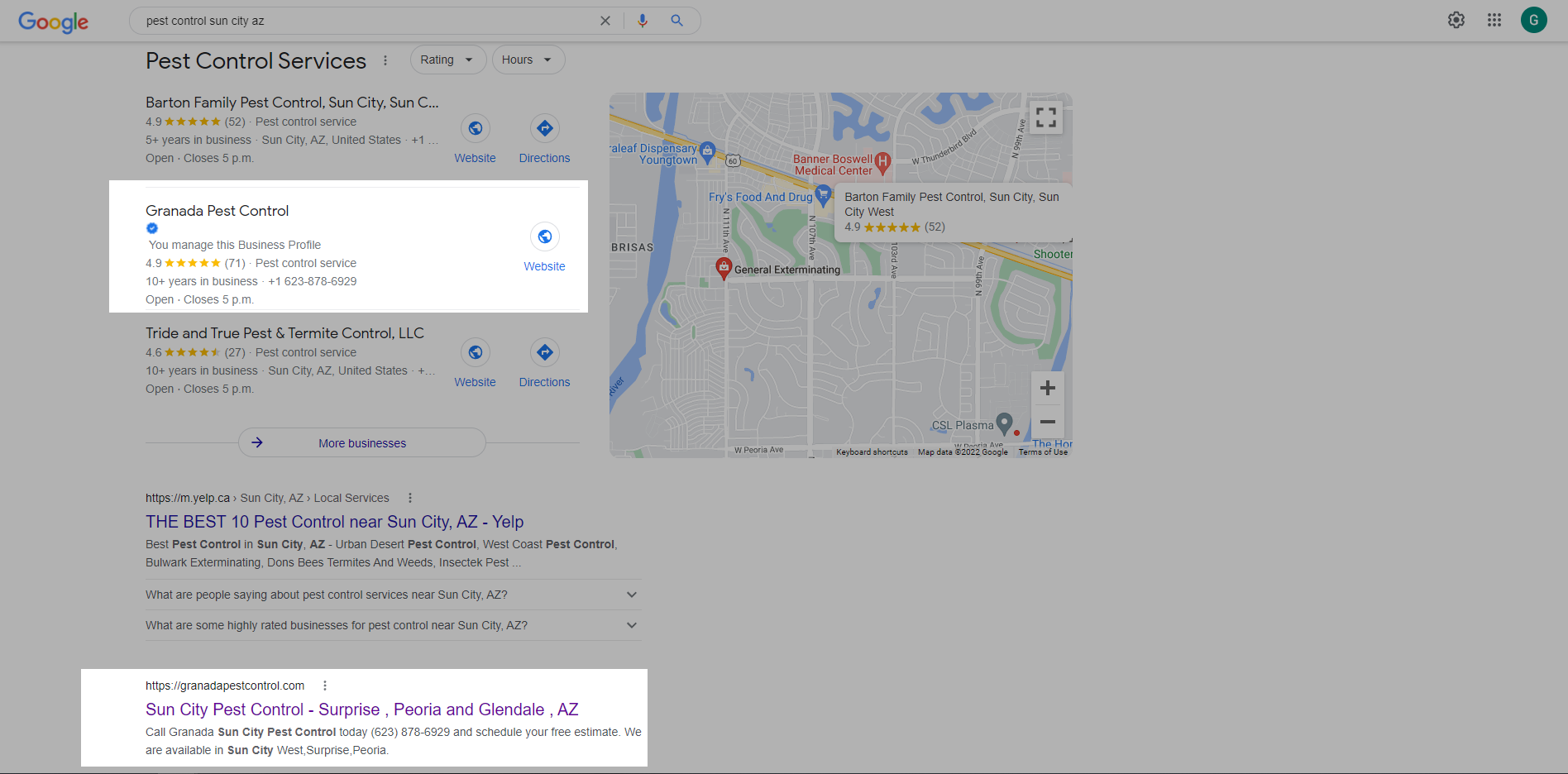 Granada Pest Control has always been a referral-based business and has seen loyal customers for years; however, Robert felt that the time had come to expand into the organic market, given their values and the demands of potential customers. To do this, they would need an SEO strategy not just to find new clients but also to get existing clients more involved with their company. 
Pest Control SEO understood from the beginning that we needed to get Granada Pest Control more visibility in search engines before doing anything else. We put together an in-depth SEO strategy for the company that helped them rank higher for relevant keywords and resulted in a huge increase in revenue for the company over time.
Pest Control SEO worked with Granada Pest Control to create a customized strategy to assist them with getting more traffic to their website through organic search engine optimization techniques. We transformed their website into an effective marketing tool, and we optimized it to improve their search engine rankings. We use world-class SEO techniques and have developed a customized system that incorporates state-of-the-art methodology to ensure websites rank highly on search engine results pages in their target areas.
With our customized system, we are able to research their target area and implement a stellar methodology that is sure to get the results they need on search page rankings. Not only will they gain more visitors, but guaranteed those visitors will turn into customers for their business. Our SEO professionals put up Google My Business, which allowed them to track the traffic flowing to their website and where the traffic was coming from.
Pest Control SEO In-Depth Approach
As with any SEO campaign, the first order of business was to conduct an in-depth content audit. We wanted to identify what content was already on the site, what pages weren't getting indexed by Google, how much traffic each page was getting, and how many backlinks were pointing at each page. When we analyzed Granada's site, we identified a number of issues that needed to be addressed in order for the site to rank as well as possible for its target keywords.
Our research showed us that there were several cities that were heavily populated with Granada's target audiences. We created city-specific pages on the site to rank for a variety of "city + keyword" phrases. These pages are highly optimized for local search results and include location-specific information such as maps, weather forecasts, and driving directions to the business location. This approach has been very effective in increasing traffic to the site from targeted geographic areas.
Once we'd identified which services matched up with which cities/towns, we created a content structure that would allow us to target each area with its specific search queries. This way, readers would be able to find content relevant to their location when they stumbled upon Granada Pest Control's site. We developed a content strategy that emphasized the development of comprehensive and in-depth pieces based on keyword research. Our goal was to create resource pages for each service provided by Granada, as well as detailed blog posts about each type of pest.
Our link outreach was focused on getting high-authority links from relevant sites. Basically, we wanted to gain exposure for the client in spaces that were related to their industry but weren't necessarily already featuring the company. We looked at the main competitors in the sector and found that there were few links between them all. We saw this as a chance for Granada Pest Control to network throughout the pest control business. We located relevant blogs and newspapers with websites that gave information about pests and pest control services and reached out to them about link-building opportunities.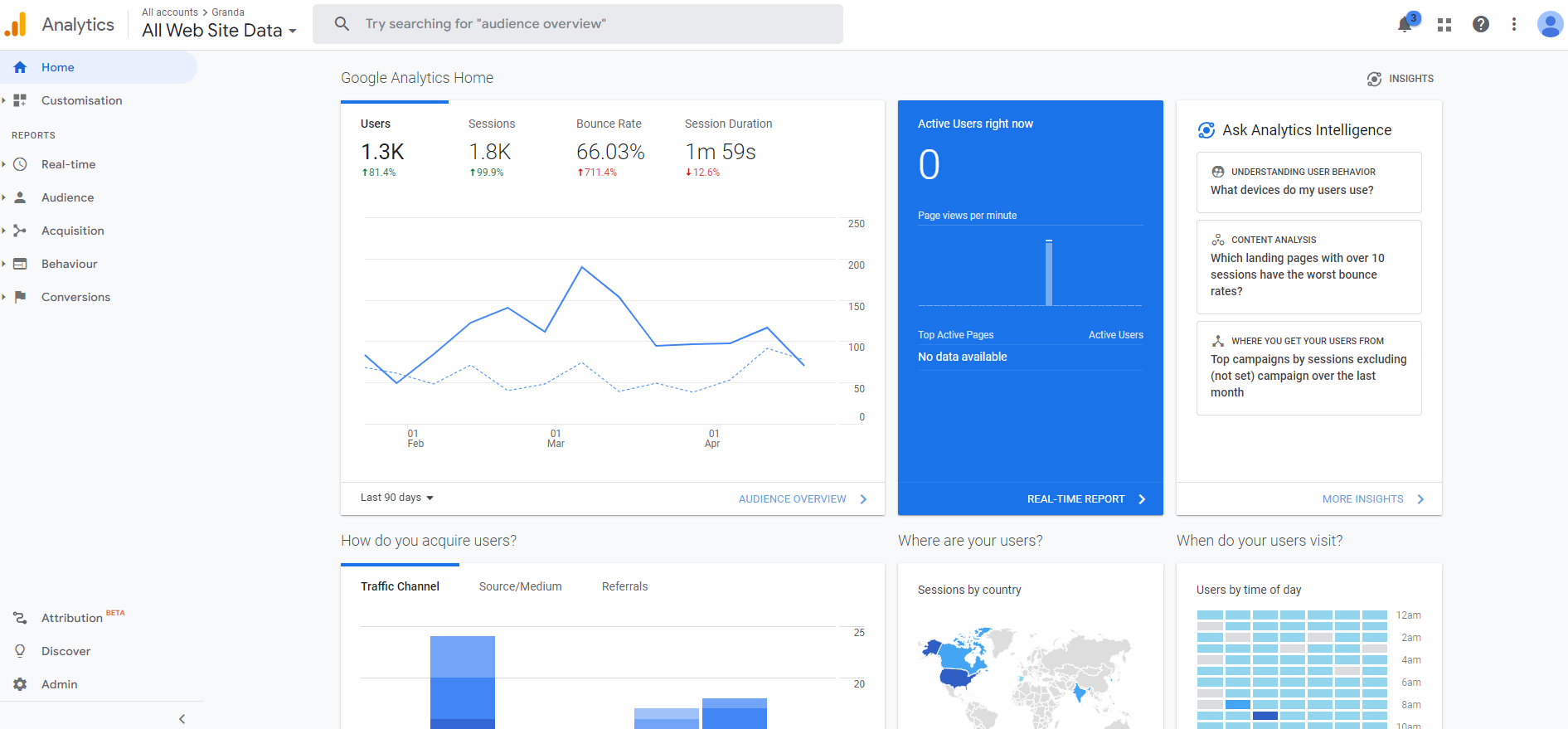 The results for Granada Pest Control have been impressive. By partnering with us and using our approach, Granada has seen a 375% increase in phone calls and leads. This is the result of having the #1 search ranking in nearly every competitive city and area for pest control across Arizona, primarily Sun City.
By achieving these results, we've helped to grow their business and improve their reputation. They have been able to expand their service area and service alternatives as a result of this successful collaboration, and they look forward to future expansion. By entrusting us with the maintenance of their website, they have been able to focus on running their business while still maintaining an online presence.