It's Time for Pest Control Companies to Avoid These 5 SEO Pitfalls in 2022!
Hey, hey, hey! What exactly is going on? Pest Control SEOs is your one-stop shop for maximizing the potential of your website! We're here to talk about five blunders you should avoid in 2022. As you may be aware, in 2018, there's a slew of new techniques for improving the real appearance and positioning of web pages in organic search results while ensuring data privacy and security, with internet-savvy individuals leading the charge for SEO. People were panicking about overdoing the incorrect thing when promoting their website and other such things. Don't worry because the time has arrived to shift into high gear and step on the accelerator pedal – we're approaching the 2022 season.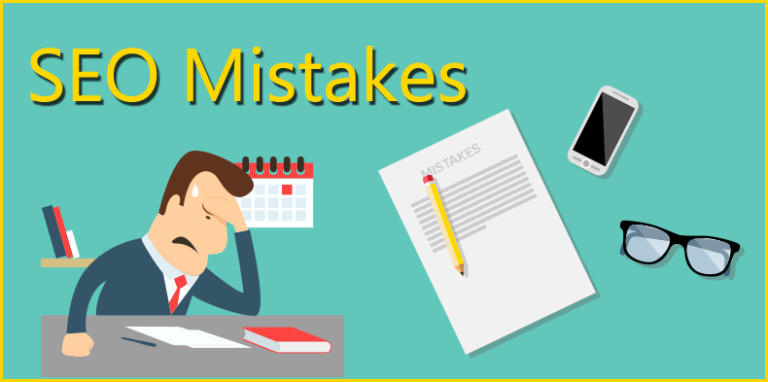 Many pest control companies continue to make the same mistakes they've made for years, despite the efforts of today's SEOs. "It really takes many good deeds to build a good reputation, but only one bad deed to destroy it," says the saying. Do you recall the adage? Sorry to say, but that's not something we want to happen to your business. Take a look at our tips to prevent going down the rabbit hole.
There are plenty of things that can go wrong with your pest control website. Here are a few common blunders to steer clear of:
1. Use Of Out-Of-Date Seo Tactics
It is all about how you rank on search engines in today's world. Pest control companies use different techniques to boost their rankings. These include:
Use keyword phrases in the title, description, and alt tags.
Writing content that contains the keywords being searched for by the audience.
Creating backlinks to your website from other websites using anchor text (which is just making sure each link has a keyword phrase in it).
Although search engine algorithms have undergone impressive changes in the last decade, SEO has never been easier. This is because Google and some other search engines are constantly working to improve their algorithms, making life hard for many spams and shady practices perpetrators. To achieve good rankings, you should spend as much time developing a quality site as you do on producing great content.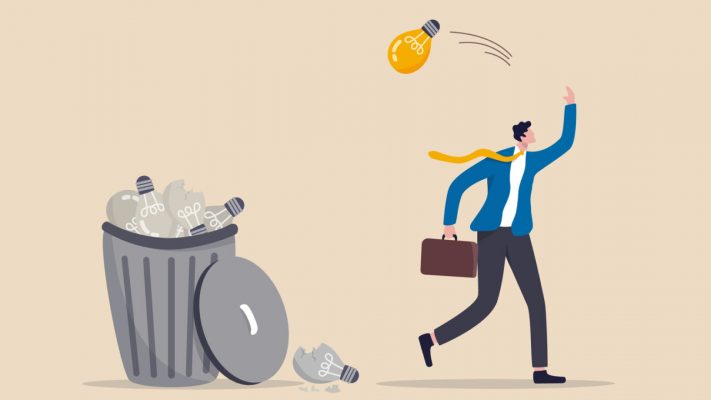 Good content takes time, but it will always yield results. This is where most companies fall: they just create low-grade content and expect high search rankings to follow. SEO is an ever-evolving industry, and as a result, companies must constantly be assessing and updating their SEO strategy. In 2022, pest control companies need to ensure that they're using the most up-to-date SEO tactics to stay competitive.
2. Post Content that is Not Engaging
One of the biggest reasons people leave websites is that they find them uninteresting. This can happen when there is no quality content on your site or when all you do is post press releases and videos with little engagement. If this happens, then users will simply leave your site immediately. The typical user spends only 15 seconds on a website before deciding whether to stay or go. This means that you need to make sure that your content is interesting enough for people to stay on your site longer than 15 seconds.
To prevent this, constantly update interesting material (such as blog entries) on your website so that visitors don't get bored and leave before reading everything on the page. It is critical to post information on social media sites that is relevant to your target audience. If you're unsure what kind of pest control content will appeal to them, solicit their opinion before adding anything additional. Content should be distinctive, personalized, and relevant to your target audience. If you upload material that does not resonate with your customers or leads, they will not engage with you online. This may possibly result in a reduction in the amount of traffic and conversions.
3. Forgetting to Optimize Your Site for Mobile Users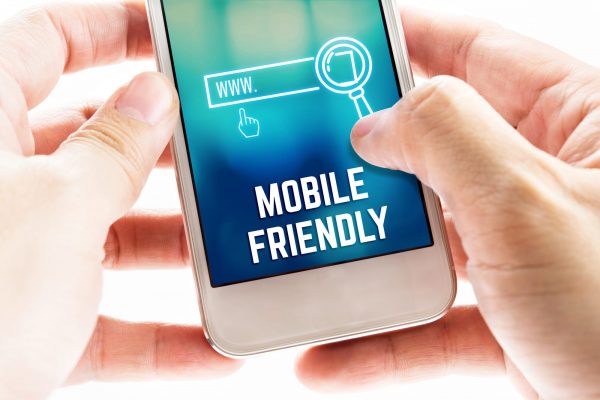 It was only necessary to optimize your website for desktop users in the past. However, with the ever-increasing number of people using mobile devices, you need to make sure that your site is optimized for these users. The first mistake pest control companies make is forgetting about their mobile sites. Tablets and smartphones are being used by a significant number of customers to search for local businesses, so your site must look good on these devices. If you don't have a mobile-friendly site, you will lose potential customers who will go elsewhere.
Using responsive web design in conjunction with proper SEO is one of the most excellent strategies to optimize your site for mobile consumers. If you haven't already done so, talk to a reputable SEO specialist about how you may make the changeover because organic search is the most popular way for people to discover and access online material. We at Pest Control SEO always have a strategy to improve the quality and quantity of traffic to your website. Finally, to prevent users from being distracted while exploring your website, make sure your images are labeled with alt text that is easy to read.
4. Slow Speed of the Website
There are so many factors that affect the speed of a website, including code quality, server configuration, caching, and a lot more. The best way for pest control websites to avoid this problem is to maintain their site by keeping plugins up-to-date, eliminating unnecessary pages from the menu, and not blocking indexing of pre-existing content. If you have hired a good SEO company to optimize your website, take it from there. It is indeed essential to understand that SEO is marketing and not a magic wand that will fix all the problems with your website or online business overnight. SEO professionals do not work for free: they should provide value in exchange for their fees, and slow load time will affect the page rank of your website. 
Pest control companies should look for ways to improve the speed of their website. It's essential to focus on this because customers are using it more and more. Lists such as the one above are popular ways to improve rankings and increase traffic. This is why search engine optimization is so essential in your industry. So, we hope that this article has given you an insight into how speedy websites can be beneficial in boosting your visibility on the internet and improving search engine ranking.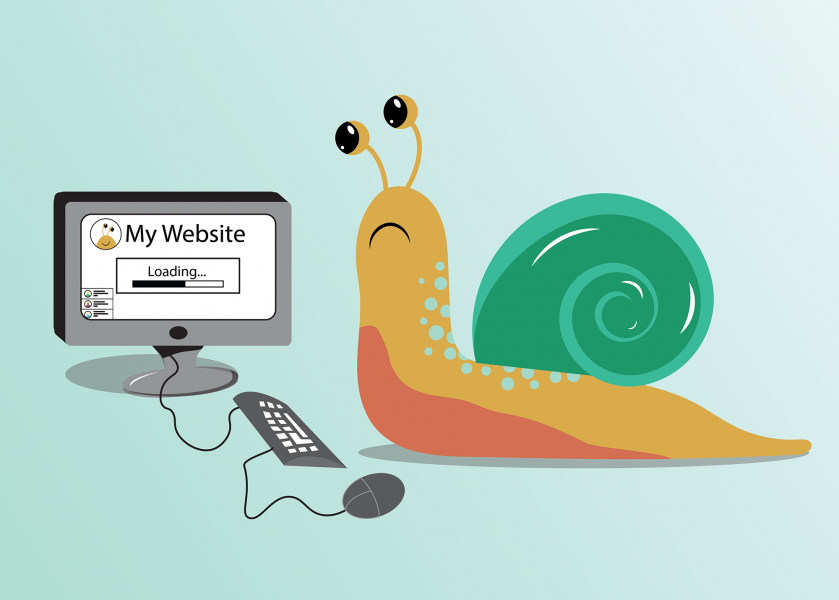 5. Neglecting the Importance of Social Media Networks
Going forward, make sure your business embraces the opportunities offered by the wide range of social media platforms. People trust the opinions of others in their social media circles, but whose opinions matter more? Familial, friend and professional affiliations can all play a part in the calculus of credibility. 
Ultimately, your actions on social media will shape your opinion. Stay connected with old customers and cultivate relationships with new ones. This can be done through different social media channels. Understand their advantages and how they can help you in your pest control company.
Social media channels are becoming increasingly crucial in the success of pest control businesses. Today, many companies have recognized the possibility of leveraging social media platforms to attract traffic to their websites. In contrast, others have begun using their present profiles to drive traffic to their websites as well as to promote other products from trustworthy companies. 
Social media has increased traffic, but it has also allowed clients to leave recommendations regarding pest control services. This is one of the best reasons why we should never underestimate its significance in business promotion. And with the correct SEO strategy, you can undoubtedly win the game.
Your Pest Control Business Absolutely Needs SEO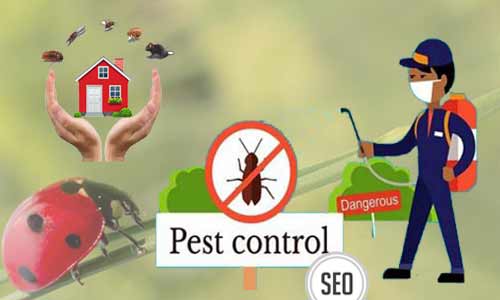 Your pest control business is a great place to work. You've got a fantastic team, a supportive boss, and are making a positive impact on your community. The only problem? You can't seem to get any new customers. You've tried all the marketing tactics: social media ads, door-to-door salespeople, and direct mail. Nothing is working.
It's time to consider that maybe you need some help from an outside source — and not just because you're tired of spending so much money on marketing that isn't working for you. It's time because Google has changed its algorithm so drastically that businesses like yours can't rank in the top results without SEO (search engine optimization).
It's a great way to build brand awareness.
You want your customers to know about you, but it can be challenging without some help. SEO or search engine optimization is unquestionably one of the most effective and dependable techniques for achieving this aim. It helps drive visitors to your website and social media accounts, which brings me to my next point. Not only does it boost and build brand awareness, but it also helps drive traffic to your website.
It's a great way to get more people on social media.
Social media is essential in 2019 because it allows businesses like yours to reach more people and grow their customer base. But there's one problem: Most people will not look at your social media accounts unless they find them through search engines first. So if you don't have SEO in place already, you're missing out on potential new customers who could be finding out about your pest control business for the first time right now!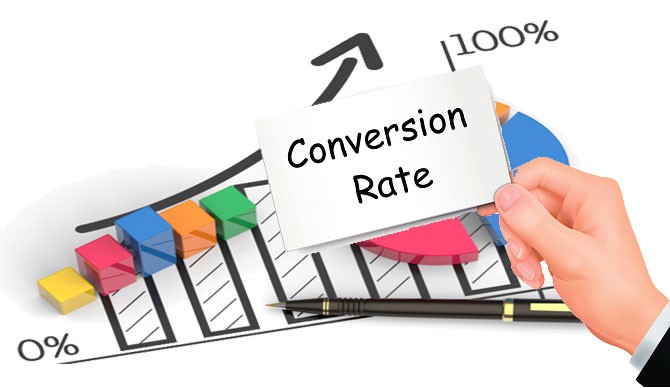 SEO helps increase conversions (and, therefore, sales).
The business of Pest Control is growing, and it will continue to do so over the next five years. The ways that customers search for companies such as yours will also change, with an increased focus on customer experience and overall customer satisfaction. As a result, pest control businesses should put several components of their digital marketing strategy, from optimizing their website to researching keywords.
SEO will help you stand out from your competition.
SEO is a great way to get people to notice your pest control company. With so many pest control businesses in the world, it can be hard for you to stand out from the crowd. By using search engine optimization techniques, you can make sure that potential customers are finding you when they need you most. You can also communicate with existing clients better when you optimize your site for search engines.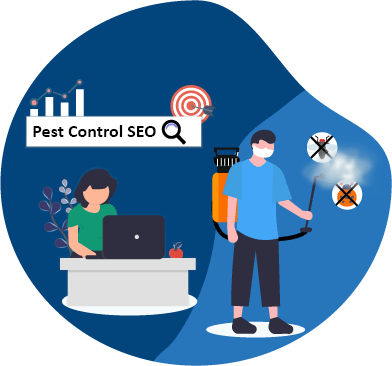 SEO helps make sure people can find your company when they need you.
If your pest control company has been around for a while, it's likely that people already know about it. However, there are always new people moving into town who may need services and not know where to turn. Search engine optimization allows these individuals to find your business online so they can call or visit in person!
Why Pest Control SEOS is the Best Choice for SEO Optimization?
In a nutshell, there's truly no magic formula for increasing traffic to a website. Choosing the best business to entrust your site with is already tricky enough, but there are many vital factors you must consider before you decide on a pest control business for your website. 
Hiring the wrong company can lead to disastrous results for your SEO campaign; in fact, it can even hurt your business and cause permanent damage to your site's reputation. Ask anyone who's been burned before—it's not a decision to take lightly.

However, if you have a sound content strategy, your digital marketing campaign will rapidly be propelled to the next level, which will bring a consistent flow of new clients to your company. Pest Control SEOs has been in business for years, and during that time, we have gained invaluable experience in assisting clients in elevating the level of their internet presence. 
If you are very much interested to know more about what sets us apart from the competition or how we can assist your company in achieving success online, then get in touch with us as soon as possible and find out how Pest Control SEOs may become your ideal partner in the field of digital marketing.