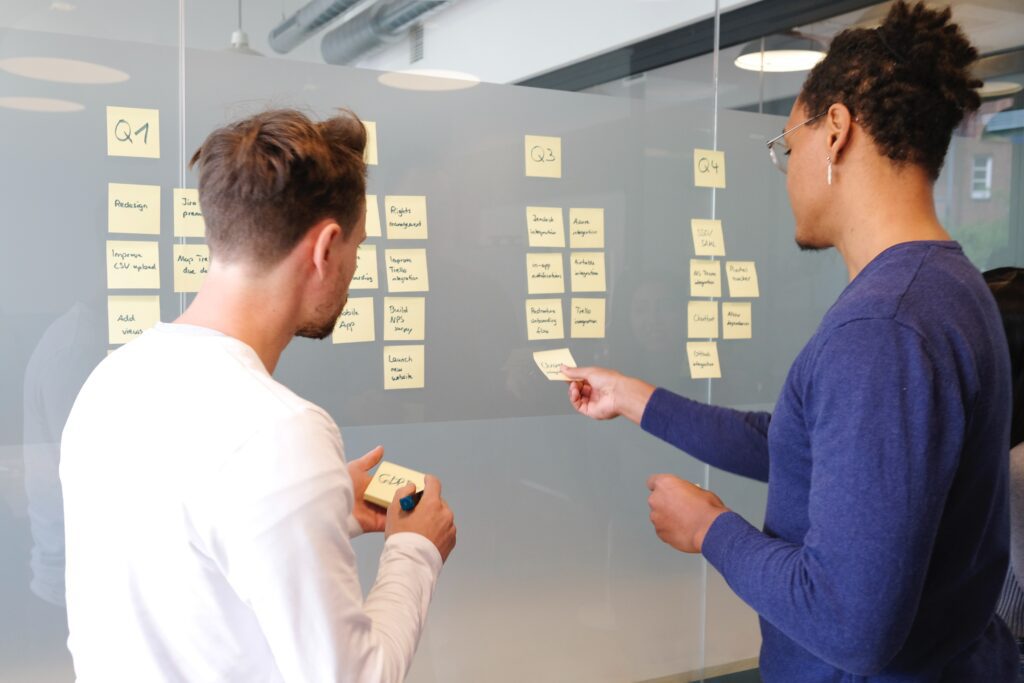 When it comes to your pest control marketing strategy, having a solid plan can help guide your efforts in the right direction. With this, you can also minimize the risk of unforeseen costs, going over budget, investing in non-profitable strategies, targeting the wrong audience, not getting enough quality leads, and so on.
Below is a guide to making the best pest control marketing plan for your business in 2022, and what exactly you would need to achieve every step of the way.
Step 1: Know Your Audience
The first thing you should prioritize is determining who your audience is. This is a critical factor that should not be skipped out on because this dictates the direction of all your marketing strategies. From the tone of voice, the type of communication, and where they are published – these are all tailor-made to fit the preferences and needs of your target audience.
By establishing whom you are trying to reach, your lead generation and profit growing process will go a lot smoother. Many businesses feel that narrowing down your market lessens the opportunity, when it actually does the opposite. Focusing on the right audience means investing your resources to a select group of people that are more inclined to listen and purchase. Therefore, you are not lessening your opportunity – you are maximizing it correctly.
Now that we've agreed on its importance, here are 5 ways you can correctly identify and get to know your audience:
#1 Be Aware Of Your Current Client Base
If you already have a loyal client base, take a look at their demographics and purchasing process. Consider their gender, age range, industry, location, income level, their interest in your service, and the like. This gives you a general idea of the kind of people you are attracting.
#2 Ask Yourself Where You Can Find Similar Clients
Think of their purchasing process and try to imagine what they could type into Google in order to reach you. Ask yourself:
What information would they search for?
Would they most likely be an Apple or Android user?
Would they usually be on their mobile device or laptop?
Would they usually be on Facebook, Instagram, or other platforms?
#3 Determine Their Goals
When it comes to your pest control marketing strategy, it is important to realize the demand and cater to it. Some examples of your ideal clients' goals could be to have a pest-free home, to eliminate ants, to prevent rodents from coming back, and so on.
#4 Determine Their Purchasing Process
Now that you have an idea who you are talking to, where they are mostly present, and what they are looking for, it is time to determine how to guide them to you. Knowing their purchasing habits ensures that you can properly cater to their specific needs at any given point in the process.
For instance, if your audience mostly makes appointments on the spot, it is best to have an accessible contact option on your website so that they can reach you directly. Similarly, if they are most likely to take the time to research and weigh options, ensure that you have an easy-to-spot review section to encourage trust and assurance. Lastly, if they are the type to visit frequently before a decision, offering an incentive to book an appointment through their email may seal the deal.
#5 Utilize Targeted Ads
With enough information to formulate a general idea of your audience, boost your chances of them finding you by setting up targeted ads.
Step 2: Define marketing goals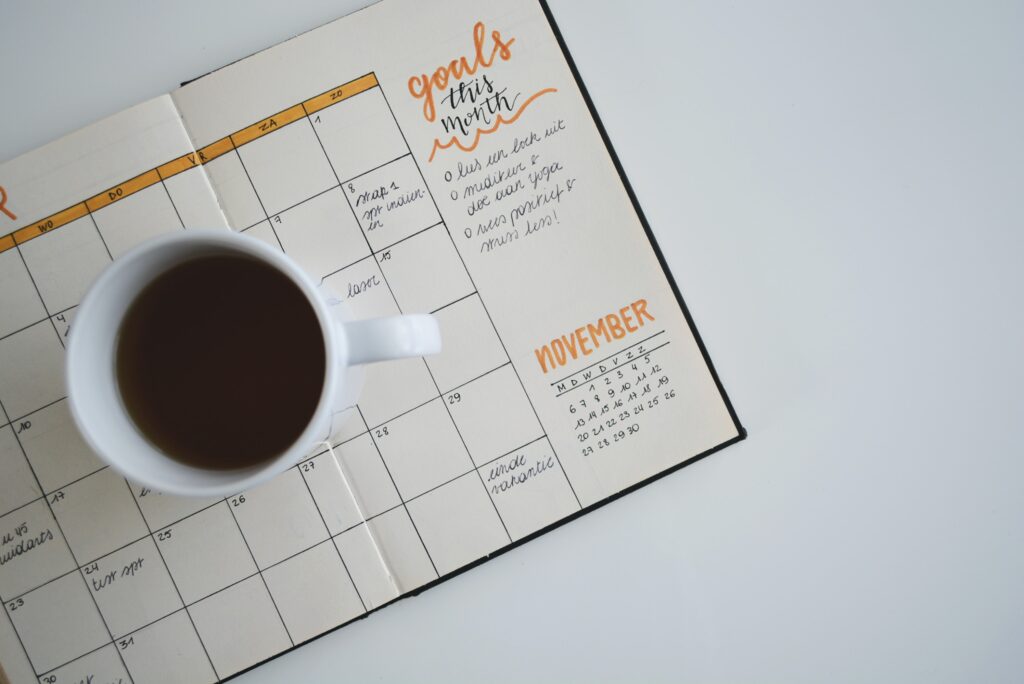 With a better understanding of your target audience, what it takes to reach them, and the demand you are capable of catering to, it is now time to define your marketing goals.
In defining this, you get to determine specific and measurable objectives that are aimed towards the growth of your business. Knowing what the target is helps you stay on the right track and guides you in your efforts. It is also a great way to measure just how impactful and valuable your strategy is so you can adjust accordingly.
Here are 9 major goals we suggest considering when creating and executing your strategy:
#1 Increase brand awareness
#2 Generate quality leads
#3 Gain new clients
#4 Increase traffic to your website
#5 Establish authority within the pest control industry
#6 Increase customer satisfaction
#7 Improve brand engagement
#8 Increase revenue
#9 Refine internal brand in order to encourage your team to become natural ambassadors
Step 3: Know Your Competition
Even the most niche businesses are bound to have some competition, but that is not necessarily a bad thing. By knowing who your competitors are, you can monitor the kind of strategies they are implementing and see what works (And what doesn't).
Through this information, you gain a clearer perspective on your competitive advantage, mitigate risk by identifying gaps in their offerings, and also save on marketing budget.
Now that we've established why it is important to know your competition, let's move on to the how. Here are 6 ways to identify the:
#1 Keyword research. Study the keywords you want to rank for and see which businesses are already ranking for them.
#2 PPC ads. Once you do keyword research for those specific terms, you will most likely be a target of PPC ads ranking for them from competition.
#3 Competitive analysis. Back to basics with a competitive matrix, SWOT analysis, and Porter's Five Forces.
#4 Industry research. Knowing the benchmark data within your industry shows how your competitors are doing and also helps guide your financial forecasts.
#5 Keep track of their platforms. Get on their email list, follow their social media accounts, join community forums, and pay attention to where they are publishing their content.
#6 Customer feedback. Chances are, your clients may have researched or tried them out. Hearing first hand experience is always a great way to gather data.
Step 4: Understand what metrics need to be tracked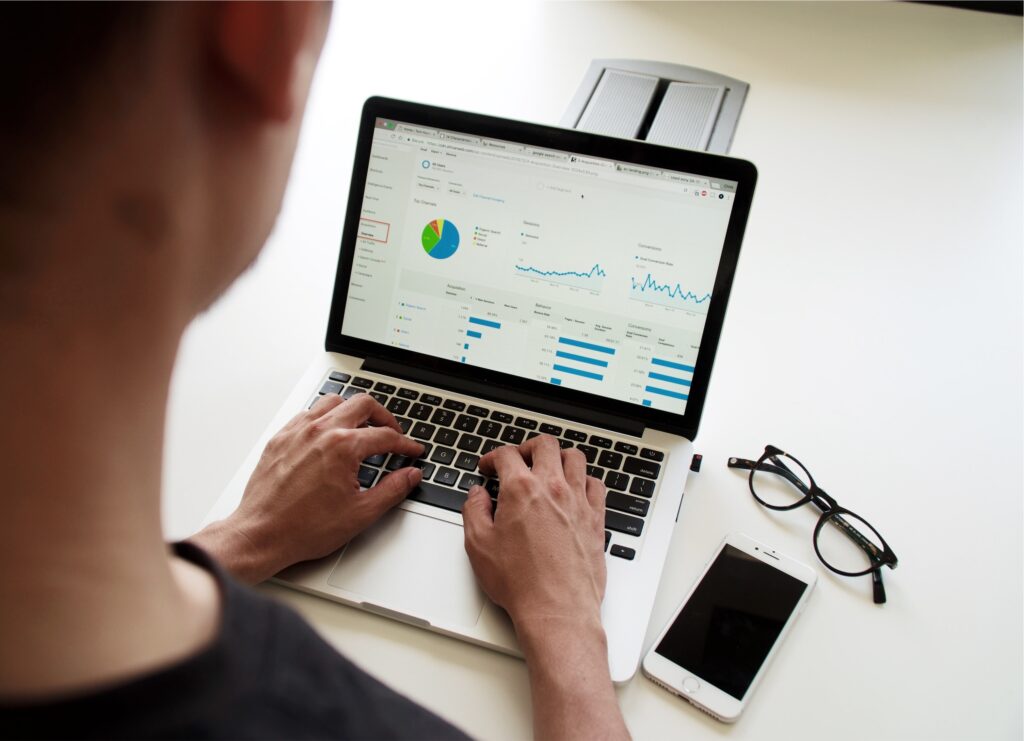 Before even starting your campaigns, you have to establish what metrics you will be keeping track of and measuring. This is the best way to understand how well (or poorly) your strategies are performing and see which areas need tweaking.
What exact metrics are best to track depends on your objectives and the type of marketing strategy put into place. Here are some of the most important ones to monitor:
PAID MARKETING METRICS
These are known as PPC, display ads, and online advertising in general. These are often delivered via Google Ads, Facebook Ads, and the like. The most important metrics to track for your paid ads are:
#1 Conversions. Conversion metrics show the number of customers that clicked on your ads and then eventually became a client, claimed a trial, or any other goal that you tied to your campaign. These could be in the form of:
Conversion rate
Total number of conversions
Click Through Rate
#2 ROAS (Return On Ad Spend). Your ROAS is the total revenue that your business earn for each dollar spent on your advertisement. It helps you weigh out if your ads are worth it, and can take the form of:
Return vs Expense
Customer acquisition cost (CAC)
Cost per lead (CPL)
Marketing spend
Customer lifetime value (CVL)
With this date, you can get a clearer picture of how much it is costing you to bring in customers.
SEO MARKETING METRICS
SEO stands for Search Engine Optimization and pertains to all the measures you take in order to rank higher on the results page of search engines. You can utilize online tools such as Google Analytics, Google Search Console, SEMrush, and others to monitor your SEO metrics. Here are what you should keep your eye on:
#3 Search Traffic. These numbers tell you how well your website is doing and if it needs tweaking. Having a website that your market responds well to can increase lead generation, get them to contact you, have more appointments booked, and raise brand awareness. The numbers to look out for include:
Number of website visitors on a daily, weekly, monthly, and quarterly basis
Bounce rate
Page views
Landing page performance
Average duration of each session
#4 Keyword Ranking Metrics. This helps you see which keywords you are successfully ranking for on search engines, and which ones need a little more boost. You can utilize online tools such as Google Search Console, SEMrush, or Keyword.com to track these. Most important data to check are:
Keyword position
Top search queries
Keyword position change
SOCIAL MEDIA MARKETING METRICS
These metrics help you understand your brand awareness and how well your referral traffic to your website is doing. The information most crucial under SMM metrics are:
#5 Engagement. Engagement is one of the most important things for your social media because it shows how well your audience connects with your brand and it also helps establish a more personal relationship with your market. Track your posts' organic social media performance via:
Checking the top post by engagement to see which worked best
Engagement rate
Likes and comments
Shares
Number of page subscribers or followers
#6 Conversions and Clicks. Not only should your posts be engaging, but they should also be effective enough to drive in more clicks and conversions. Data that can help you measure this are:
Number of clicks on your post
The click-through rate on your post
The conversion rate from that specific post
EMAIL MARKETING METRICS
Yes, email marketing is not dead. In fact, it remains to be a strong facet to almost any pest control marketing plan. Your email newsletters help keep you top of mind, share relevant information, and even encourage potential clients to finally take action. The data you need include:
#7 Open Rate. This can show you just how many subscribers were interested enough to open your email. If the metric is low, it could be either your audience is not interested in the topic or that your subject line was weak. From here, you can also check if anyone unsubscribed.
#8 Click-Through Rate. It's one thing to have them open the email, but a whole other ball game to get them to convert. Here are the metrics that can show you that:
Click-through rate
Conversion rate
Number of clicks in total
Step 5: Outline your marketing strategies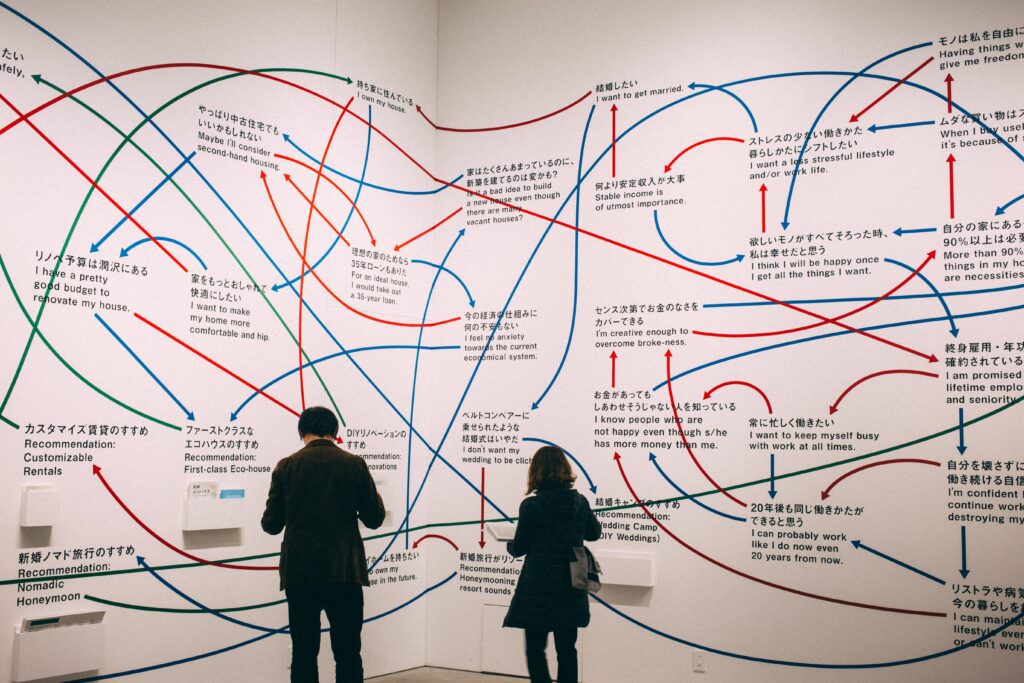 Your marketing strategies will revolve around the information you gather above. From who your audience is, what they need from you, and what other businesses are capable of delivering that – you can better assess the best course of action for your pest control marketing strategy.
There are many types of marketing strategies that you can mix and match, depending on your brand goals and how your audience receives content. The top 10 types you should consider are:
#1 Social Media Marketing Strategy
#2 Email Marketing Strategy
#3 Inbound Marketing Strategy
#4 Content Marketing Strategy
#5 Editorial Strategy
#6 Marketing Communications Strategy
#7 Digital Marketing Strategy
#8 Internal Marketing Strategy
#9 Public Relations Strategy
#10 SEO Strategy
Step 6: Monitor your marketing strategy and adjust accordingly
With the list of marketing strategies in place and the different campaigns you are executing under each, you can then start to monitor the relevant metrics. Check back on Step 4 to see which metrics apply to your strategies.
Marketing is all about experimenting and measuring, so that you can take advantage of opportunities but at the same time, work with calculated risks.