The Google Map Pack is an absolute goldmine for companies who want to rank high in their local SEO – and yes, you most definitely want to rank high for this!
In having your brand name show up within this curated space, you can expect to strengthen your awareness, garner more quality leads, and increase your sales all from within your service area. By attracting customers who are within reach, not only will you be able to better cater to the growing demand, but you can also easily rank top of mind if the project goes well.
Your close proximity to the customer not only helps you in landing emergency pest control leads, but it also aids in having customers perceive your company as convenient, accessible, and worth reaching out to.
Given the above advantages, we highly recommend working towards strengthening your content quality in order to rank higher and display within your community's Google Map Pack. Below, we discuss what exactly a Google Map Pack is, why it helps you get emergency pest control leads, and the best strategies you can use to win a spot at the top.
What Is The Google Maps Pack?
Having your website listed within the top 5 links is no longer the most prominent position on Google's search results. While of course this is something you must continually aim for and is still crucial to your online visibility, there is another section that is considered to be the number one sought-after space in the results page: The Google Maps Pack.
The Google Maps Pack is a set of three highlighted results based off of Google Maps proximity. The pack used to consist of 7 different brands, but has since further narrowed down to the top 3. This section features the most highly ranked companies within the local scene of which the searcher is inquiring from.
Each listing within the pack consists crucial information about your business such as:
Google reviews
Other ratings
Short description of your business
Complete address
Business hours
Prince range
Featured photo
Services offered
And more
You can find all of this right above the usual text-only links, which is why it is considered to be a little more valuable than the former. Because of its placement within the results page, it garners a little over 40% of the total clicks when potential customers type in relevant keywords and helps garner more emergency pest control leads.
6 Best Strategies To Help Your Business Appear On The Google Maps Pack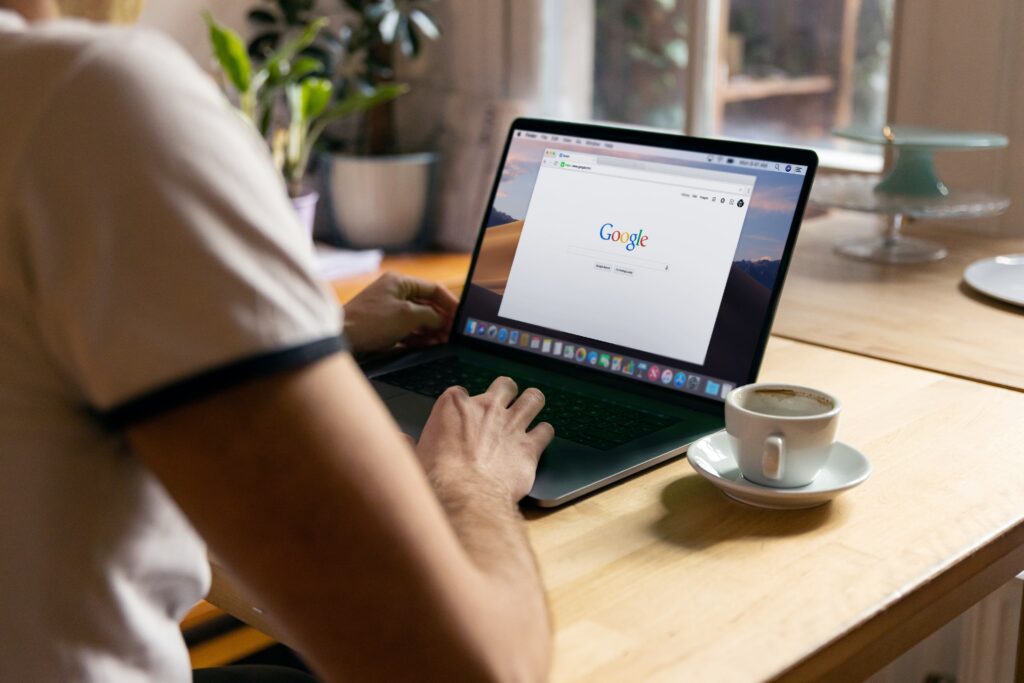 Just like how the algorithm to get on the top five search results keeps evolving, so do the factors that determine whether or not you make it to the Google Maps Pack. While there is no guarantee to get your business name listed, there are 6 main strategies you can continually take in order to improve your overall local search ranking.
By consistently doing well in local search, Google will soon recognize your business as relevant and authoritative enough to get featured in the Maps Pack. Here are 6 strategies to go about it:
Strategy #1: Optimize Your Google My Business Listing
Your Google My Business Listing is a huge factor into getting relevant information on your local Map Pack. It is important that you first claim the business as your own in order to take control of what gets featured in your Map Pack and also add to its value over the years.
Once you get to verify your Google My Business listing, you can then take the following steps to further strengthen it:
Consistency. Make sure you use your actual business name as it shows in your physical location, and keep it consistent with your other online platforms. Similarly, when entering your address, avoid variations of the location and stick to one way of phrasing it.
Accuracy. Delete duplicate listings and check to see that your data remains accurate. Regularly check back to ensure it stays updated, correct, and complete.
Completeness. Enter as many details as you can offer with regards to your business information such as your category, secondary categories, location on the map, serviceable areas, current phone numbers, website URL, hours of operation, price range, and more.
Originality. Make sure the content displayed in your description is original and valuable.
High Quality. The photos you choose to represent your brand and team members should be of high quality as these show up in search results and can really set the tone to how appealing and trustworthy your business is.
Pest control businesses that have successfully claimed, verified, and regularly update their Google My Business are more likely to rank at the top of local search results and get featured in the Google Maps Pack to garner more emergency pest control leads.
Strategy #2: Maximize The Power Of Online Reviews
Online reviews are a great way to earn the trust of potential clients and quality leads. A lot of consumers depend on past customers to provide them with enough feedback and assurance that your business offers quality services.
Because of this, your online reviews make up a huge factor in how Google processes search results and in determining which sites rank in the Google Maps Pack.
Studies show that potential customers tend to shy away from companies with ratings lower than 4 stars. Additionally, over 80% of clients claim that they are more likely to reach out to brands if they have received 4.0, 4.5, or 5 stars online.
In order to fully maximize the power of online reviews, there are two main things to consider: generating them and managing them.
Generating More Quality Reviews
Reviews do an amazing job boosting your search ranking and also strengthening your social proof. These in turn help in converting organic search traffic, drive more sales, and make your emergency pest control leads more confident in partnering with you.
Some ways you can generate more quality reviews are:
Communicating with your past customers and encouraging them to leave reviews if they were happy with your service.
Ending a successful project with a request to provide feedback online so they may share their experience.
Creating a landing page specifically for reviews.
Not only will a long list of positive reviews boost your reputation, but by reaching out to your customers, you can also strengthen your relations with them and let them know you value what they have to say.
Responding To Your Existing Reviews
Being responsive to your reviews is just as important as garnering them. Your team should engage with both the positive and inevitable negative feedback that your business receives. This is an important step in making your customer base feel heard, valued, and appreciated.
In fact, even if their review was negative, the way you handle it moving forward can greatly impact the customer's perception of your business and increase your chances of ending it on a positive note.
Strategy #3: Building Quality Citations
Citations are also known as mentions of your business name anywhere online. These usually provide important information on your company and are paired with a link to your website, although the latter is not mandatory to count as a citation.
Some platforms wherein your business listings are considered citations include:
Online directories like the Yellow Pages.
Social media websites like Facebook, Twitter, and LinkedIn
Local search engines like Google, Bing Places, and Yahoo Local.
Online review platforms like Yelp and Tripadvisor.
Local blogs heavily connected with a particular location.
For as long as your citations contain consistent information about your business, they can help strengthen your social proof and boost your rankings. If your brand has more than one business location, we highly recommend investing in a local listing management solution, which can aid you in claiming listings and building your citations more effectively.
Strategy #4: Improving Your Website's Location and Local Search Signals
Both on-site and off-site SEO strategies are great for ranking both in the traditional text-based and in the Google Maps Pack. Especially if your business is focused on one local address, it is helpful to structure your website around local search signals and strengthen that.
One way to do so is by ensuring your Name, Address, and Phone number (NAP) information is present and accurate in every single page of your site. Additionally, you should be incorporating unique and relevant local content within your website, like:
Your location's unique business description
Your location's operating hours
About Us section
Local news, deals, and promotions specific to your business location
Information and photos of your team
Online reviews specific to your business location
Trivia, historical information, or fun facts relating to your city or local community.
Furthermore, embedding Google Maps in your website such as on your Contact or About Us page is a great way to pin your location accurately.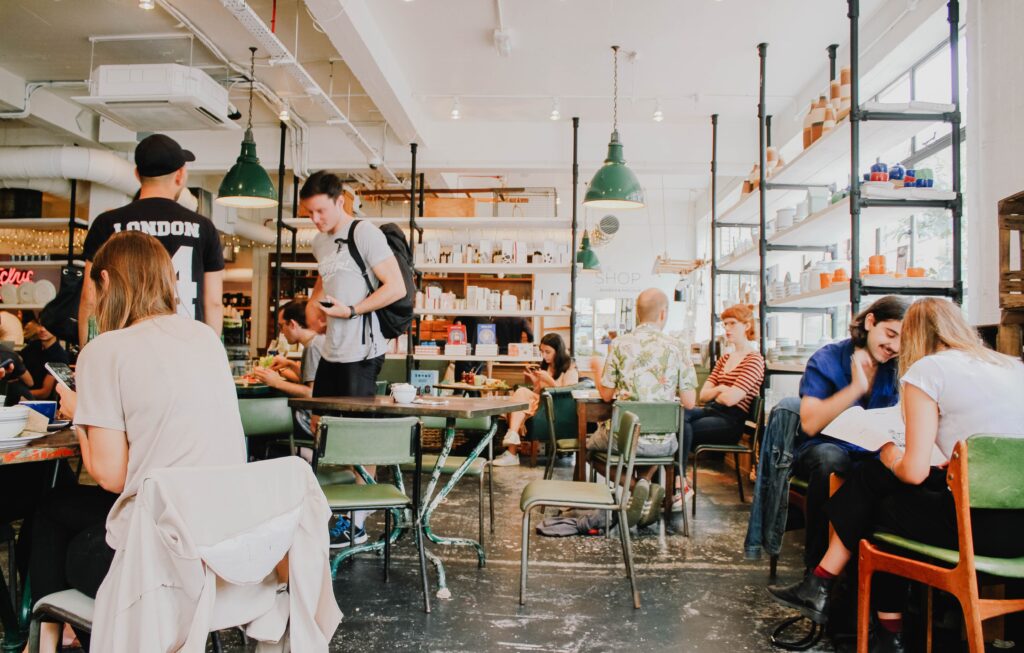 Contrary to popular belief, you do not need to be a large company in order to rank high on the Google Maps Pack. Since this section is hyper focused on local listings and businesses that can better serve the nearby communities, it is far more important to be engaging with the locals than to have a big name worldwide.
Put in the work to sustain high levels of interaction with your community on a regular basis. This aids in building local authority and guarantees a stronger social proof within your serviceable areas.
More than reaching out to local consumers, it would also be a great idea to connect with your local chamber of commerce and other relevant networks to further your reach. Creating visibility in community fairs, charities, fundraisers and the like are effective ways to display your supportiveness within the local scene and just how much value you can contribute as a company.
Strategy #6: Incorporate More Local Keywords
Keywords and keyword phrases are crucial to having your potential clients find you organically. The more accurate and relevant the keywords you are utilizing, the easier it will be for the right set of audiences to find you.
You want to consider what exactly your ideal customer will be typing into Google that could lead them straight to your website listing. With the right keywords, Google can also better assess what it is exactly your business is offering the public and how it can better display your brand to find a good match.
Furthermore, keywords and keyword phrases in general help with your SEO. Adding in local terms such as the name of your city or other serviceable areas will help boost your local SEO ranking specifically.
Ensure that you sprinkle these wherever practical such as each page of your website, in your blog articles, in the description of your Google My Business profile, and other online local business listings.
You're All Set!
With these 6 strategies, you should be able to further strengthen your local search result ranking and garner more emergency pest control leads through organic search.